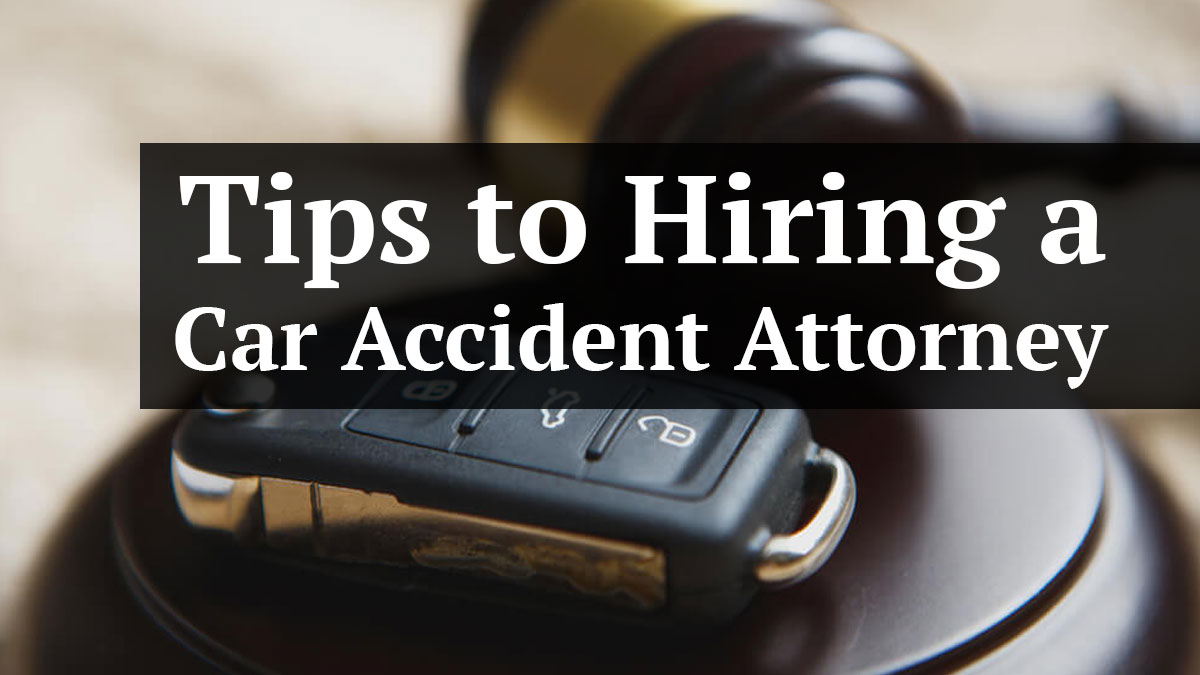 Hiring an attorney to handle your car accident claim can be a confusing and daunting endeavor. You may have likely seen television ads or billboards advertising services to handle a car accident claim. You may have had a friend or relative recommend an attorney to you. Or, you may have performed some online research and found a lawyer who appears qualified. Regardless of who you choose, make sure you actually meet with or speak to your car accident attorney before signing any paperwork. If you have only dealt with a paralegal or an investigator who has been sent out to meet you, then you cannot complain when you never speak to an actual car accident attorney. The business model of many law firms who advertise profusely is to pay paralegals, not lawyers in an effort to keep costs down. Therefore, if you actually want a car accident attorney to handle your case, there are certain steps you should take to protect yourself.
Write Details of the Accident
If you want to win money following your car accident, you must be able to prove what happened and the extent of your injuries. I always suggest to write down or email yourself details of the accident and what you experienced shortly after the accident. I have a case involving a serious rear end impact on 275 where my client was the back seat passenger. Despite the fact that the driver who hit my client was cited in the accident, during the lawsuit, the driver tried to blame the driver of my client's car for stopping suddenly. Thus, the at-fault driver was trying to shift the blame to the car that he rear-ended. Fortunately, my client wrote detailed notes shortly after the accident describing how traffic was stop and go and that the vehicle that she was in was stopped for at least 30-45 seconds before the collision. These notes have become powerful proof in undermining the credibility of the at-fault driver and will result in much more money paid.
While not all of the details of the accident are necessary, you should note the following:
the date and time of the car accident
the location
the weather conditions
the condition of the roadway
the amount of traffic
what you were doing
which way your body moved during the impact
where you were coming from and going
how the accident occurred
the names of the people in your car
the names and numbers of any witnesses to the accident
Get the Police Report
Although most car accident attorneys are able to pull the police report, I am always impressed by clients who proactively get this information. An accident report is a crucial document in a case because it identifies what happened, the insurance companies and the parties involved. Sometimes, witnesses are left off these reports and need to be corrected with the investigating officer. Therefore, the quicker the accident report is obtained after a car accident, the less chance that there will be problems with the claim.
Compile Proof of Your Injuries
If you have been to the hospital, please keep the discharge paperwork to bring to your car accident attorney's office. It will help he or she determine what was done for your care and the next steps for your treatment. I suggest that you note the name of the doctor who treated you, the initial diagnosis and recommendation for treatment, whether X-rays or a CT scan was performed, what you told the hospital about wearing a seatbelt and whether you had pre-existing injuries.
Generally speaking, the sooner you get treatment after a car accident, the better for your recovery and your claim. Every day that you delay getting treatment gives the insurance company an excuse to lower the value of your claim. It is their position that the longer you go without treatment, the less severe your injuries were. They will rely on this argument to your detriment throughout the entire car accident claim process. If you can get immediate treatment, you eliminate this line of defense from the insurance company.
Prepare a List of Questions for Your Car Accident Attorney
Again, if you do not speak with a car accident attorney during the initial consultation, don't expect that person to have much involvement in your case. It is our policy that every client is interviewed by a car accident attorney either by phone or in person prior to taking a case. Some law firms send you a contract regardless of the strength of the claim and then decide later on whether to keep the case. Our philosophy is that this is not fair to the client. Not only does it prevent other lawyers who actually might be able to help from taking the case, it sets unrealistic expectations and is bad for goodwill. Our office vets every car accident case and we do not take every case that is presented. This allows our car accident attorneys to focus on the viable claims.
However, if you are meeting with a car accident attorney, our suggestion is to interview someone who is local. A local lawyer knows the claims process in the area, the value of the claim, and the medical providers. A local lawyer can be a huge asset to assist the handling of the claim. Be sure that you meet the lawyer at his or her actual office, not some satellite office that is only visited periodically. If you make a good decision when hiring a quality local car accident attorney, it will save you many problems down the road.
Some other questions that you should ask the lawyer during the interview are whether they have handled similar cases in the past, whether the lawyer will be available to answer questions, who handles the negotiations with the insurance company, and how their office process is set up. Most clients blindly sign the contract without asking questions and then pay the price when they learn later on that the lawyer is not qualified.
Local Car Accident Attorneys in St. Petersburg
Our office is located in St. Petersburg and we specialize in car accident cases throughout Pinellas County, Florida. We speak to every client and are always available to answer any questions. Our team is highly experienced with decades of experience in handling car accident claims. If you have questions about a car accident injury claim and would like a consultation, we always make ourselves available. Our objective is to always obtain the maximum recovery for our clients during this process.
Contact a Personal Injury Attorney
If you or a loved one have been injured in an accident, then you should take the proper measures to ensure you receive the compensation you deserve. Contact St. Petersburg Personal Injury Attorneys McQuaid & Douglas today and speak with an attorney. For over 60 years our firm has been successfully helping people who have been injured due to someone else's carelessness. We have been nationally ranked for decades by US News and World Reports as a Tier 1 law firm, which is the highest ranking that can be received. Sean McQuaid and Jonathon Douglas have dedicated their careers to continuing the firms legacy of superior legal representation.
Remember that we never charge a fee, unless we win. Call us today at 727-381-2300 so that we may answer your questions, help you navigate the complexities of insurance claims, and recover the compensation that you deserve.
We work hard to make sure each and every client gets the attention that they deserve. We appreciate feedback from our clients and reviews are validation of our work. Every 5-star review that we receive lets us know that our services were appreciated by our clients.
St. Petersburg Personal Injury Attorneys McQuaid & Douglas
5858 Central Ave suite a, St. Petersburg, FL (727) 381-2300
5 out of 5 based on 20 reviews
Sean McQuaid and Jonathon Douglas were voted best personal injury attorneys in Saint Petersburg, Florida for 2019.