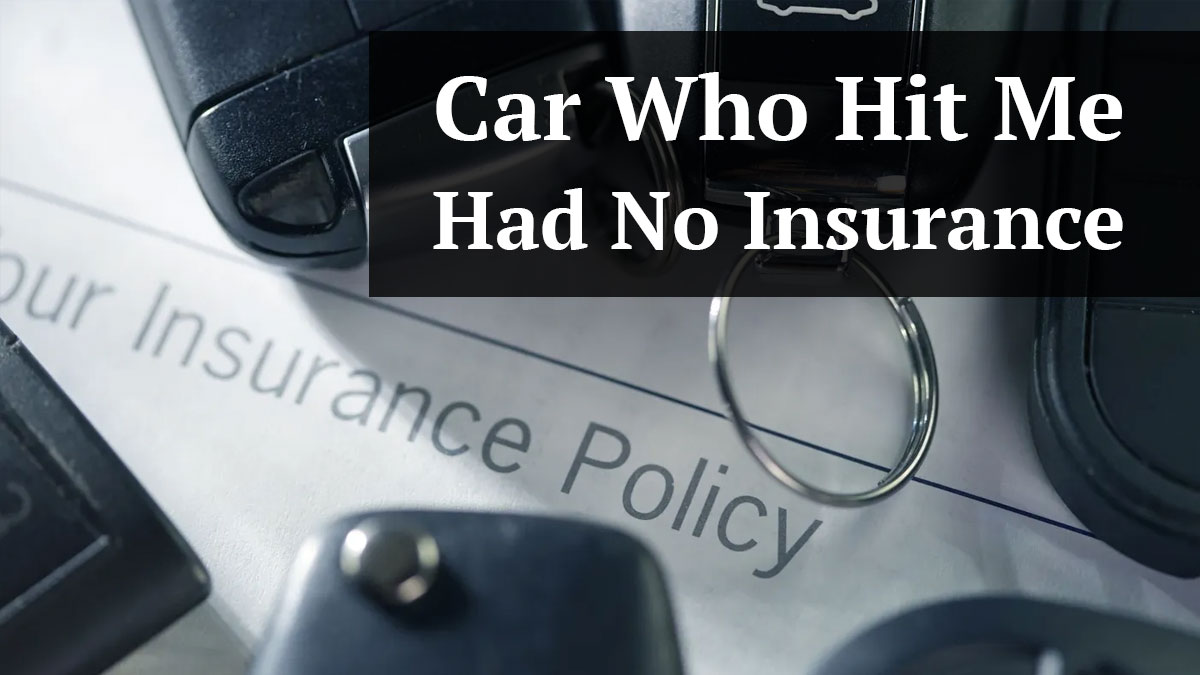 An unfortunate reality of our system in Florida is that not everyone has car insurance. Yes, everyone is required by law to have insurance and their driver's license is supposed to be suspended if they don't, but anyone reading this article knows that the system is flawed. It has been my experience as a personal injury attorney in St. Petersburg, Florida for the past 20 years that at least 33% of everyone on the road does not have insurance. I'm not talking about whether they have full coverage or not, I mean no coverage. This is an estimate based on checking for insurance for car accidents dozens of times a month for decades. It is a scary proposition that simply isn't getting any better.
One would think that Florida has so many uninsured drivers because of the number of illegal immigrants who simply can't get driver's licenses. While this fact is always an issue, I find that illegal immigrants are not the main culprits. In fact, the vast majority of people who drive without insurance are people who cannot afford insurance. These people have no money and no assets, so paying rent is more important than keeping their car insured or getting a charge for driving on a suspended license. This sad truth is why it is so important to always protect yourself.
At St. Petersburg Personal Injury Attorneys McQuaid & Douglas, we specialize in car accident injury claims. There are avenues to try and get coverage even when the person who caused the accident does not have insurance. Because these situations are so common, we will be able to analyze the situation and provide honest advice about your prospects for recovery. This article seeks to address what scenarios may occur if you are injured by someone without insurance.
Situation 1-Driver Does Not Have a License, But Does Not Own the Car
In this situation, the person who caused the accident and injured you does not have a license, but was driving a car that belonged to someone else. This scenario is quite common because people without driver's licenses know that the police check tags on cars. As police patrol, they run license plates to see if the registered owner has a valid license. In order to not get caught driving, people will drive a car registered to someone with a valid license. Maybe it was a relative's car or a work truck. I have found that in many cases, the owner of the car does not know that the person to whom they have lent the car to did not have a license. But, in Florida, there is a law called vicarious liability. This law holds both the driver and the owner responsible for the accident. So, in this scenario, your injury claim will first be against the owner's motor vehicle insurance. If the owner carries bodily injury insurance, you will have a source to recover compensation.
There is also another potential source of recovery under this scenario. If the owner did not carry Bodily Injury (BI) insurance, or did not have enough BI to cover your losses, you look toward your own policy for coverage. In this scenario, your own Uninsured or Underinsured Motorist (UM) coverage applies. Now, UM coverage is something that you have to specifically buy. UM is not required under Florida law and does not come automatically with a car insurance policy. But, it is the only way to protect yourself against someone driving without any insurance. I recommend that every person in Florida carries at least $10,000 of UM coverage. If you have it on your car insurance policy, it is your safety pool of money to recover after being in a car crash with someone who was not insured.
Situation 2-Driver Does Not Have a License and There's No Insurance on the Car
When the driver does not have any insurance either personally or on the car that was used in the car accident, then your only source of recovery is through your own car insurance policy. That means that your own insurance will have to pay for the damage to your car. Your own PIP insurance will pay for your medical bills up to $10,000. But, the only way to put money in your pocket and try to make up for the losses that you have suffered is through your own Uninsured Motorist (UM) coverage. As mentioned in the above, UM is not required under Florida law. It is a specific coverage that you must buy when getting your car insurance. It provides a safety pool of money to protect you if and when an uninsured driver causes an accident and injures you. It is extremely important that everyone carries UM due to the high percentage of uninsured drivers on the roads. I recommend that everyone carries at least $10,000 of UM insurance, and hopefully much more. In my estimation, about 25%-33% of all of my car accident claims eventually have to make a claim against this policy. That is a high percentage and is reflective of how little insurance coverage is carried by at-fault drivers. But, UM insurance is the only way to ensure that if you are hit and injured by someone without insurance, that there is going to be money available to put in your pocket. Lastly, making a claim against your UM insurance will not raise your rates. Because you are not considered to be at-fault, you will not be blamed for the accident or the claim.
Contact a Car Accident Attorney
At St. Petersburg Personal Injury Attorneys McQuaid & Douglas, we know how frustrating it can be when the person who caused your injuries did not have insurance. The law in Florida simply does not do enough to punish these people and the rest of us all pay the price. But, until the laws change, all we can do is to try our best to protect ourselves by carrying Uninsured Motorist coverage.
If you have been in a car crash that was caused by someone who did not have insurance and would like to discuss your options, we are available to help answer your questions. It is possible that we can find a path to recover your money. Or, we can simply check the policies to confirm that there is no coverage. In either instance, our consultations are free and there is no risk to simply contact us.