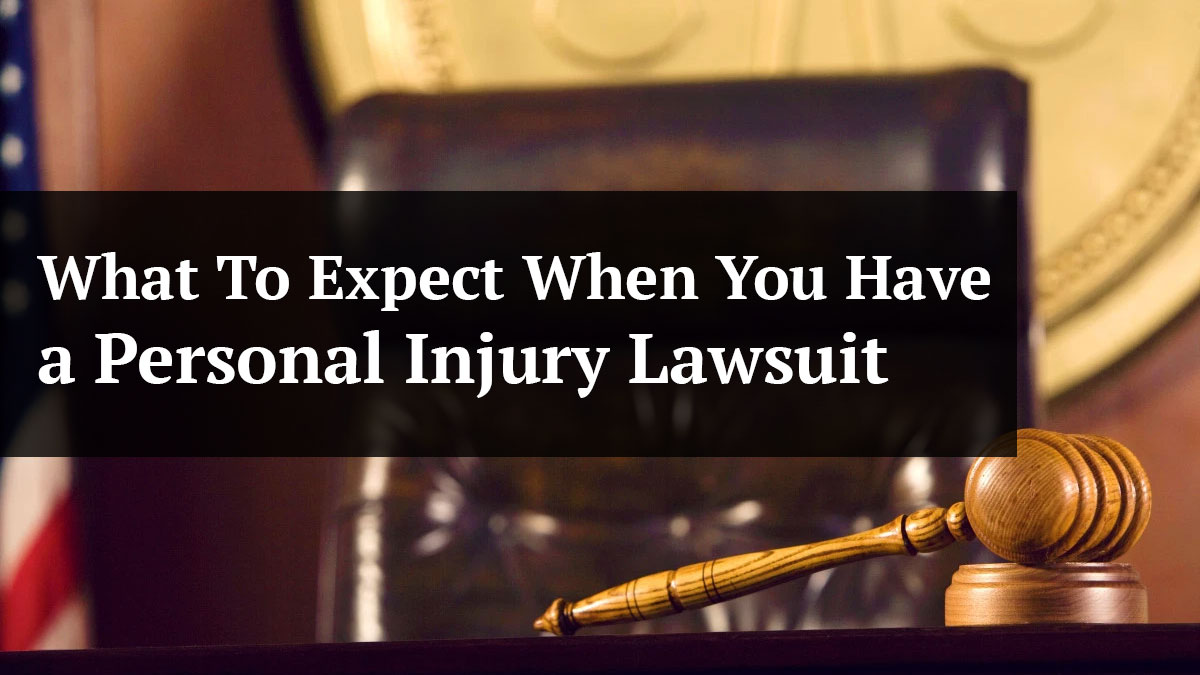 When a personal injury case cannot be settled, your lawyer may recommend that a lawsuit is filed. Personal injury lawsuits are becoming increasingly more common because insurance companies have calculated that they can avoid paying out as much money by weeding out lawyers who cannot or do not take cases to court. Thus, offers at the pre-suit stage continue to get lower in an attempt to force those lawyers to accept a low-ball offer.
When a lawyer recommends the filing of the lawsuit, the fact that the fee increases from 33.3% to 40% is normally discussed, but often not much more. Other than the fee repercussion, clients generally have no idea what the process of a personal injury lawsuit is and what will be expected from them. Clients often get frustrated when they finally realize that a lawsuit is time-consuming and lengthy. The purpose of this article is to shed some light on what can be expected once a personal injury case proceeds into litigation.
Steps Taken to Resolve a Personal Injury Lawsuit
First, a lawsuit is filed and service must be obtained on the defendant. The lawsuit is called a complaint. The clock does not technically start ticking until the defendant is personally served with the complaint. Sometimes, the address for the defendant in the accident report is no longer valid and an address trace must be conducted.
Once service of process is obtained on the defendant, he or she will turn the complaint over to the insurance company. The insurance company will appoint a lawyer to defend the suit. The answer to the complaint is due within 20 days from service.
The next step in a personal injury lawsuit is the exchange of discovery. Discovery is a broad term that refers to how each side learns about the other party's case. In the discovery process, both sides are required to turn over evidence that they intend to use in the case. Both sides will ask each other for documents called a request to produce. Both sides will also exchange written questions to be answered under oath called interrogatories. Finally, an insurance company will likely subpoena medical records and employment records from the plaintiff via a notice of production from non-party.
Depositions are part of the discovery process that occurs after the exchange of documents and written questions. Depositions are the opportunity for the other lawyer to ask questions under oath in order to establish a claim or defense. The deposition of the plaintiff is usually 1-3 hours long depending on the case.
Mediation in a Personal Injury Lawsuit
After depositions, the lawyers will normally discuss settlement. If no settlement can be reached, the parties will proceed to mediation. In most jurisdictions in Florida, mediation must be conducted before a trial will be scheduled. Mediations are basically settlement discussions that are conducted by a neutral third party. Mediators are usually experienced personal injury attorneys or retired judges that serve as a conduit between the parties to get them to agree on a settlement. Both parties split the fee for the mediator's bill. Everything that is said at mediation is confidential and most cases are resolved at this point.
The final step in a personal injury lawsuit is a jury trial. It is extremely rare to get to the point of a jury trial. Most cases that proceed to a jury trial have some type of flaw that has prevented it from being settled. Jury trials are conducted by a judge and a jury of 6 people from the community.
Hopefully, the above offers needed guidance about the personal injury lawsuit process. While not all cases head into litigation, if it is being considered, perhaps this information will be of assistance in making an informed decision.
Contact a Personal Injury Attorney
If you or a loved one have been injured in an accident, then you should take the proper measures to ensure you receive the compensation you deserve. Contact St. Petersburg Personal Injury Attorneys McQuaid & Douglas today and speak with an attorney. For over 60 years our firm has been successfully helping people who have been injured due to someone else's carelessness. We have been nationally ranked for decades by US News and World Reports as a Tier 1 law firm, which is the highest ranking that can be received. Sean McQuaid and Jonathon Douglas have dedicated their careers to continuing the firms legacy of superior legal representation.
Remember that we never charge a fee, unless we win. Call us today at 727-381-2300 so that we may answer your questions, help you navigate the complexities of insurance claims, and recover the compensation that you deserve.
We work hard to make sure each and every client gets the attention that they deserve. We appreciate feedback from our clients and reviews are validation of our work. Every 5-star review that we receive lets us know that our services were appreciated by our clients.
St. Petersburg Personal Injury Attorneys McQuaid & Douglas
5858 Central Ave suite a
St. Petersburg, FL 33707
(727) 381-2300