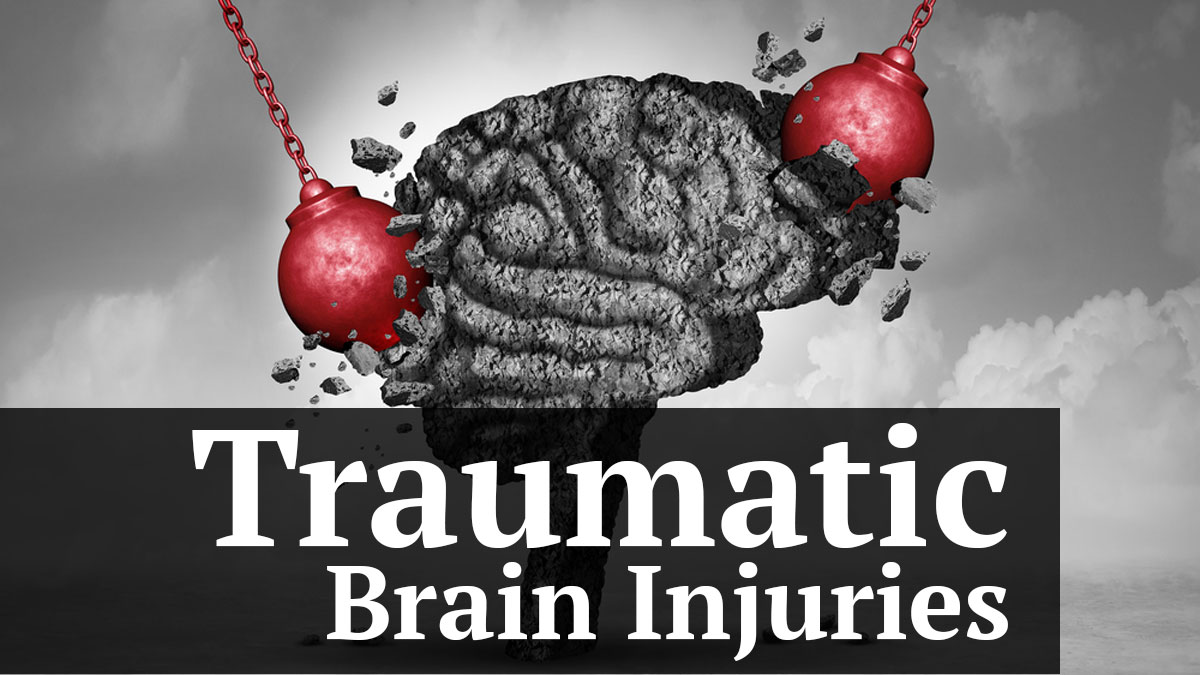 At St. Petersburg Personal Injury Attorneys McQuaid & Douglas, we handle a wide range of injuries that have been caused by someone else's negligence. One type of injury that we often see is a traumatic brain injury or, "TBI". The Mayo Clinic notes that while mild traumatic brain injuries may only have temporary effects, serious traumatic brain injuries can result in brain bruising, torn tissues, bleeding and other physical damage to the brain. The Centers for Disease Control defines a concussion as a traumatic brain injury. A concussion is generally caused by a bump, blow, or jolt to the head which in turn causes the head and brain to move rapidly back and forth. This rapid movement can cause the brain to move around within the skull, stretching and damaging brain cells and creating chemical changes in the brain.
Not surprisingly, the most common TBI we encounter is a concussion caused by a car accident. In the public eye, concussions are talked about in sports, but they are not as often related to car accidents. Unfortunately, traumatic brain injuries related to car accidents are one of the most under-diagnosed conditions. According to a recent study in the Journal of Head Trauma Rehabilitation, traumatic brain injuries were shown to be missed by ER physicians 56% of the time. Likewise, initial treating providers have a tendency to focus on acute symptoms related to neck pain or extremity pain and don't dig deep into possible traumatic brain injury symptoms. When the traumatic brain injury symptoms are not documented in the medical record early on, it can create an uphill battle in recovering damages associated with the traumatic brain injury which was caused by the car accident.
Therefore, it is important to be aware of the symptoms of traumatic brain injuries so they can be relayed to your treating physician. Traumatic brain injury symptoms include but are not limited to:
headaches
neck pain
nausea
dizziness
balance problems
light sensitivity
feeling like in a fog
difficulty concentrating
drowsiness
trouble falling asleep
and otherwise not feeling "normal"
As you can tell from the list, many of these symptoms can be attributed to other causes than a TBI; however, it is imperative to be on the lookout for these symptoms after a car accident. While you may feel that the symptoms are related to your pain or your other injuries, they could be directly related to a traumatic brain injury. The best course of action if you have been involved in a car accident is to immediately seek medical attention. When doing so, do not be afraid to mention concerns related to concussion-like symptoms so your doctor can fully examine your condition and take appropriate steps if a traumatic brain injury is suspected.
If you or anyone you know has been involved in a car accident, let the legal team at St. Petersburg Personal Injury Attorneys McQuaid & Douglas put their knowledge, experience, and reputation to work for you in your personal injury claim. Let us help you get in touch with health care professionals who put your health and wellbeing first. If there is any suspicion that you have suffered a traumatic brain injury, we will help you get the medical attention you need. If you or anyone you know have suffered a personal injury, do not wait – contact the St. Petersburg Personal Injury Attorneys McQuaid & Douglas for a free consultation.
Contact a Personal Injury Attorney
If you or a loved one have been injured in an accident, then you should take the proper measures to ensure you receive the compensation you deserve. Contact St. Petersburg Personal Injury Attorneys McQuaid & Douglas today and speak with a brain injury attorney. For over 60 years our firm has been successfully helping people who have been injured due to someone else's carelessness. We have been nationally ranked for decades by US News and World Reports as a Tier 1 law firm, which is the highest ranking that can be received. Sean McQuaid and Jonathon Douglas have dedicated their careers to continuing the firms legacy of superior legal representation.
Remember that we never charge a fee, unless we win. Call us today at 727-381-2300 so that we may answer your questions, help you navigate the complexities of insurance claims, and recover the compensation that you deserve.
We work hard to make sure each and every client gets the attention that they deserve. We appreciate feedback from our clients and reviews are validation of our work. Every 5-star review that we receive lets us know that our services were appreciated by our clients.
St. Petersburg Personal Injury Attorneys McQuaid & Douglas
5858 Central Ave suite a, St. Petersburg, FL (727) 381-2300
5 out of 5 based on 20 reviews
Sean McQuaid and Jonathon Douglas were voted best personal injury attorneys in Saint Petersburg, Florida for 2019.