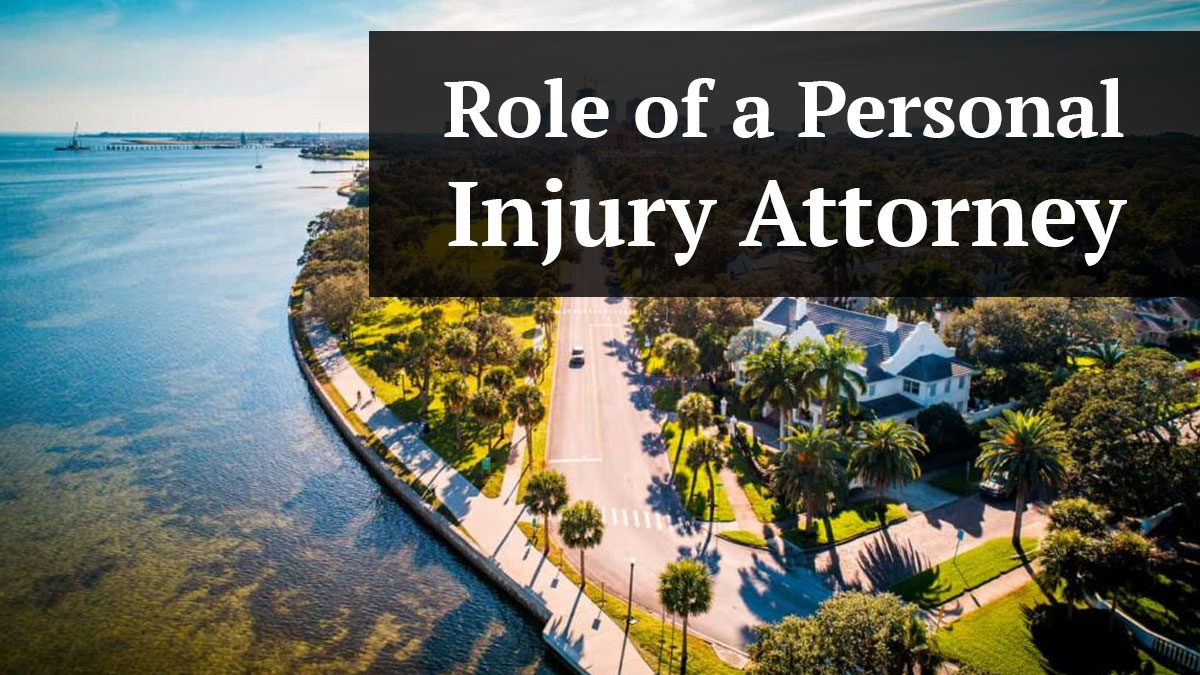 At St. Petersburg Personal Injury Attorneys McQuaid & Douglas, we periodically are asked this question by people who have never been injured in an accident before. Some clients have never had to hire a lawyer before, or perhaps they had help with some other unrelated legal issue. Some people do not understand what type of clients we represent, get confused about how we charge, or simply do not understand the types of cases that we handle.
Our name is what we do. But, our name doesn't explain everything. This article is my attempt to clear up any misunderstandings that a potential client may have. When you are researching a personal injury lawyer in St. Petersburg, hopefully this information will assist you with your selection.
Types of Cases that a St. Petersburg Personal Injury Attorney Handles
A personal injury attorney handles virtually all claims involving injury to a person. These cases are founded on a theory of negligence because that is what insurance policies provide coverage for. Very few injury claims are brought against an at-fault person individually. The reason behind this is because Florida has very strong asset protection laws that make it difficult to collect money even after someone wins in court. It is only when a person has significant assets that a lawsuit will be pursued against him or her personally. Thus, the injury claims are founded in negligence. This means that a person or a business had a duty to you in some way and breached it. The duty could be something as simple as driving a car safely. Or, it could mean that a business had a duty to maintain its property in a reasonably safe condition and didn't. The theories supporting a negligence claim are plentiful and your injury lawyer will be able to advise whether your claim meets that standard.
Types of Cases That a Personal Injury Attorney Handles Are as Follows:
What is the Role of a St. Petersburg Personal Injury Attorney?
In every accident claim, the first role is to inform the insurance company that we are representing you. That stops all of the insurance companies from contacting you without our permission. It is vital in every case that your lawyer controls the flow of information.
The next step is to make sure the accident has been documented for liability purposes. This means speaking to witnesses, gathering evidence, or even taking photos. The lawyer will also notify anyone in possession of evidence that could be destroyed to preserve it.
The next step is to make sure the medical treatment is being handled properly. There are many pitfalls that a client can fall into if no one is watching the medical treatment. One pitfall is having gaps in treatment or excessive missed appointments. These issues will lower the value of your claim. Another pitfall can be running up excessive bills. For example, you do not want to run up $20,000 in medical bills if there is only $10,000 in insurance coverage. But, if your lawyer is not watching, it can happen.
Once your treatment has concluded and you have reached maximum medical improvement, your personal injury attorney will put together a demand to the insurance company for compensation. This is based on your injuries, your bills, your lost wages, any out of pocket expenses, and pain and suffering. After the demand is sent, your lawyer will attempt to negotiate a settlement.
The final role that a personal injury attorney plays is if a claim does not settle at the demand stage. In this situation, the attorney will file a lawsuit against the at-fault party. After the lawsuit is filed, the insurance company will hire a lawyer to defend its insured. The lawyers on each side then exchange written questions, documents, take depositions and then mediate the case. If the case does not settle at this point, then the lawyer will take the case in front of a jury for a trial.
Thus, the personal injury attorney fills many roles along the way. While most cases settle relatively quickly out of court, your attorney must always be prepared to take the case the distance.
How Does a St. Petersburg Personal Injury Attorney Charge?
Injury lawyers are unlike every other type of law because we charge on a contingency. For example, if you get in trouble and need a criminal defense lawyer, they charge a flat rate. The same structure goes for certain types of cases like Estate Planning. In civil cases, lawyers normally charge a retainer and bill by the hour. But the fee structure for injury lawyers is based on a percentage of the money that is recovered in the case. No payment is due to the lawyer if no money is recovered, so the arrangement is zero risk to the client. This fee structure also means that you are able to hire the best lawyer possible to handle your case because all personal injury lawyers will be charging you the exact same percentage. I always say to people, why hire a law firm where you will never meet a lawyer and pay them the same fee as a law firm where you actually have a lawyer available to help you.
The terms of the contingency fee arrangement are governed by The Rules Regulation The Florida Bar 4-1.5. According to this rule, the fees are capped at 33% for cases that settle pre-suit and 40% once a lawsuit is filed. If the claim is against a state or government agency, the fee is 25%.
Again, this fee arrangement is advantageous for clients because it levels the playing field. No money is needed to hire a lawyer and the lawyer is motivated to recover as much as possible. Because these cases are against massive insurance companies with deep pockets, the contingency arrangement makes it possible that every injured person with a viable case can hire a lawyer.
Contact a St. Petersburg Personal Injury Attorney
We are personal injury attorneys. We fight for our clients and take cases to trial when necessary. We like to defend our clients and get them justice. Insurance companies do not respect weak lawyers and you will never have that problem if you hire us. We do not let insurance companies take advantage of our clients and fight to maximize every case.
We live and work in St. Petersburg so we are familiar with every aspect of your claim. There is not a type of case or situation that we cannot handle. If you have been injured due to no fault of your own and would like to discuss your claim, please contact us immediately for a free consultation.