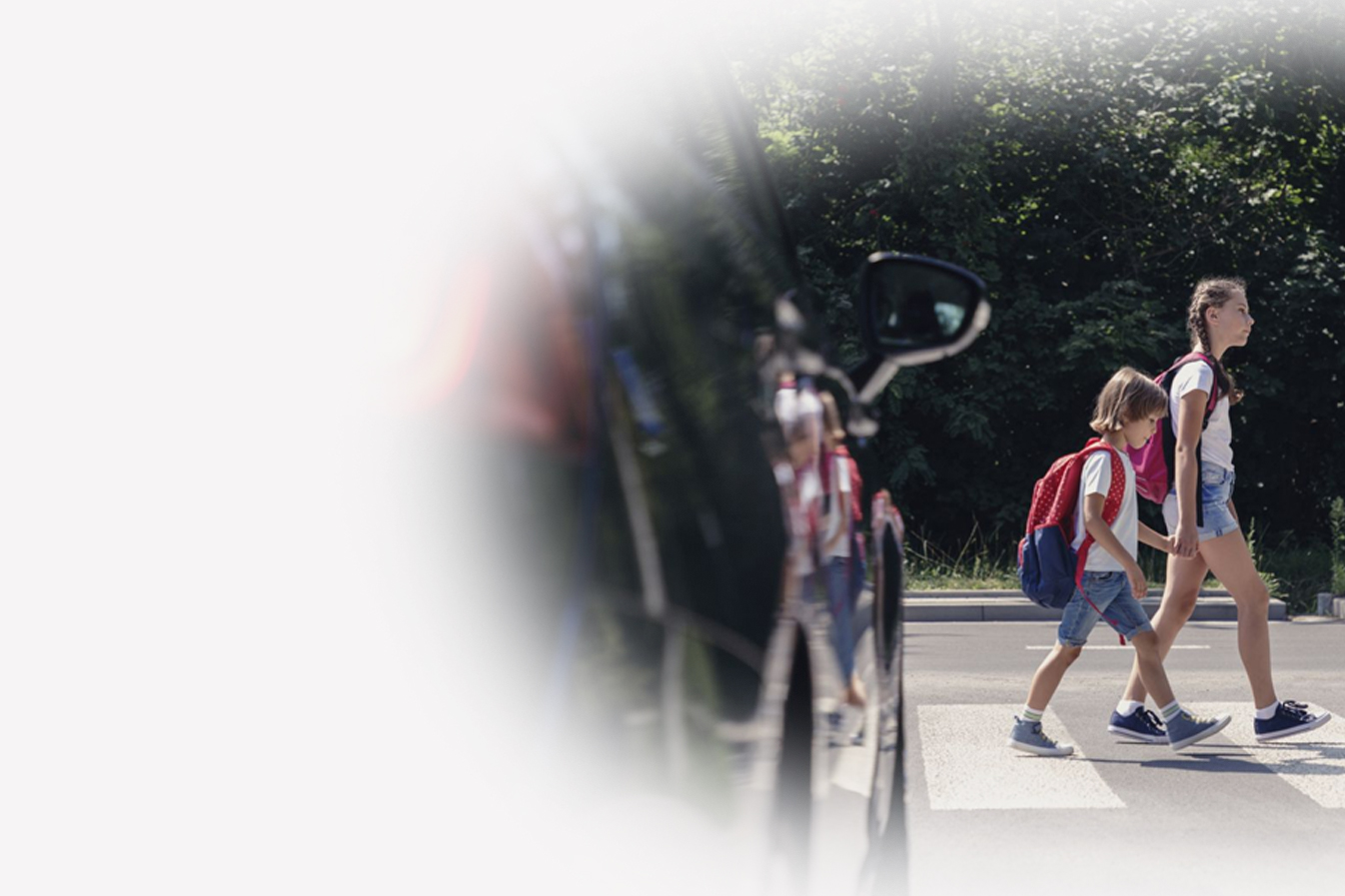 If your child has been hit by a car in Florida, you are probably overwhelmed, frustrated and at a loss not knowing what you should do. Emotions are high – your child is hurt and scared, and you have a million questions about what you should do and not do. Personal Injury Attorneys McQuaid & Douglas wants to help you navigate this difficult time. Here is what you should do if your child has been hit by a car in Florida:
Follow Basic Post-Accident Procedures
Get Your Injured Child the Medical Care They Need
Determine if you have a Child Pedestrian Accident Claim
Contact a Personal Injury Attorney
Post-Accident Procedures
Call the police immediately. Ask that a police report be filed and be sure to get officers' names and badge numbers.
Don't provide any statement, comments, or discuss the accident with anyone other than your lawyer, your insurance company, and the police. Do not give a recorded statement without your lawyer present. Don't talk to any other parties' insurance companies. And if an insurance agent contacts you, politely but firmly refer them to your attorney.
When possible, get the names and contact information of anyone who may have witnessed the accident.
Take a lot of photos of the injuries and the accident scene.
Get Your Injured Child the Medical Care They Need
We know how terrifying it can be to see your child injured. The fear, anger, and frustration of not being able to 'make it all go away.' When your child is struck by a vehicle, of course, your priority will be getting them the physical and emotional support they need. The damage caused by a vehicle striking a child can be extreme and cause devastating and life-long damage. You should focus on getting your child the care and treatment they need, without worrying about the cost.
Although children may suffer from broken bones, cuts and bruises, and minor concussions in a pedestrian vs. car accident, the accident may also cause much more severe injuries, such as:
Head and/or neck trauma
Spinal cord injuries
Traumatic brain injuries (TBIs)
Paralysis (permanent or temporary)
Disfiguration and/or deformities
Keep records, such as medical reports and bills from doctors, physical therapists, or other medical professionals that provide care. Additionally, keep records of how the incident impacts your family's daily life, such as missed school or workdays, and routine activities that you or your child can no longer undertake.
If your child suffered serious injuries in the accident, you should talk to an attorney who is experienced in handling cases for child pedestrian accidents.
Do You Have a Child Pedestrian Accident Claim?
If your child is hit by a car, you have the right to hold the at-fault driver responsible and seek compensation for your family's damages.
Pedestrian-vehicle accident cases consider the standard of care each party is responsible to demonstrate. Drivers and pedestrians, including children, must exercise reasonable care. Even when it seems obvious who was negligent, understanding how the court applies the laws to determine liability can be confusing. Courts are required to review many factors that you may not consider or have knowledge of to determine fault. A person who negligently operates a vehicle may be required to pay damages for personal injury caused by that negligence.
Driver's Reasonable Care
Drivers must exercise reasonable care under the given circumstances. Failure to exercise reasonable care is considered negligence. Some of the most common causes for driver negligence are:
Distracted driving
Speeding
Failing to yield the right of way to pedestrians at crosswalks
Disobeying traffic signs or signals
Disregarding weather or traffic conditions
Driving under the influence of drugs or alcohol
Driver's Special Reasonable Care to Children
In situations or environments where children may be present, the law requires drivers to exercise a greater duty of care when they are driving through neighborhoods, school zones, parks, and other areas where they should know children may be present.
Children's Duty of Care
A special standard of care also applies to children, who, in a majority of jurisdictions, are held to the behavior that is reasonable for a child of similar age, experience, and intelligence under like circumstances.[6] (Restatement (Second) of Torts §283A; Cleveland Rolling-Mill Co. v. Corrigan, 46 Ohio St. 283, 20 N.E. 466 (1889).)
When pedestrians are involved in an accident, they may be accused of being at fault, negligent, or even causing the accident. However, a child is not expected to act as a reasonable adult is expected to act. Instead, children are held to a modified standard. Under this standard, a child's actions are compared with the conduct of other children of the same age, experience, and intelligence. A child under the age of 6 years of age cannot be at fault for any liability associated with his or her injuries; however, a parent or other supervising adult may be assessed some liability for the injuries a child pedestrian under the age of six suffered.
Determining fault in a car vs. pedestrian accident can be difficult, and it is key to getting compensation for damage or injuries. You should contact a trusted personal injury lawyer to help determine who was at fault and if you have a child pedestrian accident claim.
Your Family's Recoverable Damages
When your child suffers serious injuries, the entire family is affected. The expenses can add up quickly and become overwhelming – adding stress to an already challenging time. Your attorney can take the burden off your shoulders and help recover compensation for many of these damages. This could include:
Medical care costs
Future treatment and support expenses
Medical supplies, prescriptions, and equipment
Loss of income
Expenses related to your child's treatment
Tutoring expenses
Necessary renovations at home for mobility access
Loss of future earnings if disabilities occur
The pain and suffering your child experienced
Don't make the mistake of assuming that if the Defendant has sufficient insurance or substantial means to pay damages, that you will easily or quickly be awarded fair and reasonable compensation for your family's pain and suffering. Accidents involving children can be complicated, so always rely on the advice of an attorney.
Contact a Personal Injury Attorney as Soon as Possible
If your child has been hit by a car in Florida, please do not wait to get the straightforward legal advice you need. Contact us now to speak with a respected Riverview and St. Petersburg personal injury attorney who will fight for the full and fair compensation you deserve. Your child's future may depend on who you choose to help. We have handled countless accidents involving children and have the resources, experience, and compassion that is needed to help.