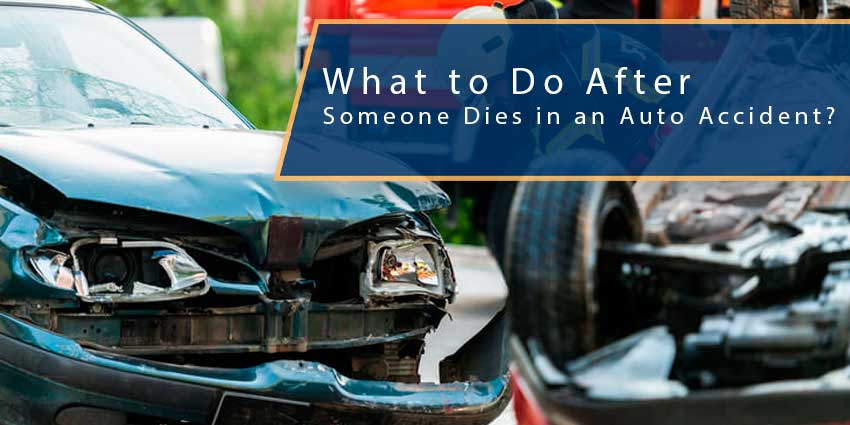 In the heartbreaking scenario that you've lost a loved one in an auto accident in Florida, you may be wondering what to do next. Our Florida wrongful death attorneys have handled these situations countless times before and will be there to help.
While you and your family try to cope with the grief, you likely will want to know who will pay for all of the losses. Where do you go from here? What should you do legally?
Thankfully, there are systems in place for families to make claims. These claims can help bring compensation to surviving families.
What Should I Do After a Death in an Auto Accident?
Speak to an Attorney as Soon as Possible
We know that after the sudden death of a loved one, surviving families have a lot to deal with and a lot of responsibilities. The thought of making a legal claim can seem daunting and emotionally draining.
As wrongful death attorneys, we take the burden off surviving families by taking complete control of the case. From communication with insurers and other parties to negotiations and investigations, you can have peace of mind knowing that experienced wrongful death attorneys are taking care of the job.
While there is no need to rush, if there is an issue over who was at fault, an accident investigation needs to be conducted. It is possible that time-sensitive evidence can be lost, memories fade, and witnesses become uncooperative.
Collect Evidence of Your Damages
'Damages' is the term given to losses suffered following the death of a loved one.
Damages could include any expenses related to the accident and death, such as medical bills, funeral expenses and future lost wages.
By collecting any evidence of damages, you can prove the true economic impact of the death in a wrongful death claim.
Police Report of the Accident that Caused the Death
The police report is integral in a wrongful death claim. Law enforcement will be involved in every accident involving a death, so it is certain that one will be created. But, be realistic about the time frame for the completion of the report. It takes the police a long time to complete these reports and to recommend what charges will be filed against the at-fault party.
I often encourage families of the victim to cooperate with law enforcement during the investigation. This communication can be a vital resource for your lawyer. It can also influence the officer to file more harsh charges if you want justice.
Notify Your Loved One's Car Insurer
The only time limitation on contacting an insurance company is within a reasonable time after the accident. So, it doesn't need to be done immediately. While the next of kin is certainly able to report the accident, I prefer to do this myself for my clients.
Making a Wrongful Death Claim After Someone Dies in an Auto Accident in Florida:
What Is a Wrongful Death Claim?
'Wrongful death claim' is the term given to a claim made for any fatal accident caused by someone else's negligence.
Wrongful death claims give surviving families, the decedent's estate, and/or heirs the opportunity to receive compensation for the damages caused by the accident's death.
If you've lost a loved one in a car accident in Florida and it was even partially someone else's fault, you may be able to make a wrongful death claim. This is true regardless of whether they passed away at the crash scene or weeks or months later – so long as the cause of death was linked to the accident.
Negligence
All motorists owe a duty of care to other road users and any failure to do so through negligent behavior can result in death. Proving negligence is an integral part of any wrongful death claim. Again, all your wrongful death attorney needs to show is some negligence on behalf of the other person. There is no rule requiring 100% fault because Florida is a comparative negligence state.
What Damages Could I Receive Compensation For?
You deserve to be compensated for every dollar lost due to the death of your loved one. However, in some scenarios, you may also be able to receive compensation for non-economic damages. In Florida, wrongful death claims are governed by statute as are the types of damages that someone can recover for the wrongful death of a loved one. Florida Statute § 768.21 defines the damages that may be awarded in wrongful death cases.
Every case is different and every claim is different; however, some of the categories of damages that may be recovered for wrongful death claim in Florida are:
Loss of support and services of the decedent
Loss of the decedent's companionship and protection (surviving spouse only)
Mental pain and suffering
Loss of parental companionship, instruction, and guidance (minor children only)
Medical expenses
Funeral and burial costs
Missed and lost wages
Loss of prospective (future) net accumulations of an estate
Calculating the True Value of Your Damages
Insurance companies have strict guidelines for valuing wrongful death claims. Our Florida wrongful death attorneys will calculate the true cost of each and every item of damage and ensure you are not undervalued.
These damages must be presented through verified documentation to support it. Sometimes, we are required to hire an expert witness to calculate the exact amount of financial losses. Again, these expenses are funded by us and we do not get reimbursed for these costs unless we win the case.
Making the Claim
In almost all wrongful death cases, a fair out-of-court settlement can be reached. But, if we cannot reach a settlement, we will fight aggressively on your families' behalf in court.
Contact a Florida Wrongful Death Attorney for a Car Accident Death in Florida
If you've lost a loved one in a car accident in Florida, please contact our Florida wrongful death attorneys immediately.
We know that this is a tough time and will do everything in our power to help you and your family. By taking care of communications and fighting the legal battle on your behalf, we'll bring you the settlement you deserve.
Free Consultations
Personal Injury Attorneys McQuaid & Douglas have been providing exceptional legal assistance to Florida residents for personal injury claims for decades. Our consultations are compassionate and free of charge.
Personal Injury Attorneys McQuaid & Douglas is the personal injury and wrongful death division of Battaglia, Ross, Dicus & McQuaid, P.A. Our firm was founded in 1958 and is a U.S. News and World Reports Tier 1 Law Firm. With decades of legal experience and resources, they are equipped to give you the best chance of receiving the compensation you deserve. Serving the state of Florida with offices in St Petersburg and Riverview, they are here for you.