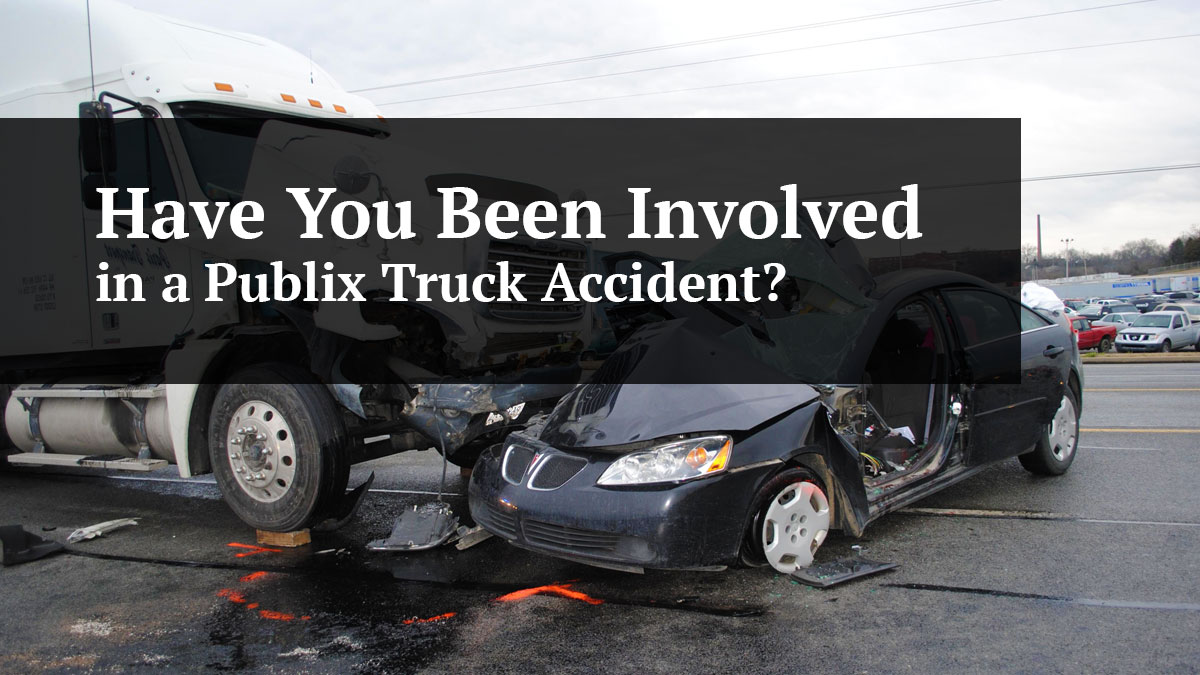 A Publix truck accident is insured through The Hartford, yet managed through the Claims Center in Lakeland, Florida. The relationship between The Hartford and Publix is unclear because the correspondence from the Claims Center is not on The Hartford letterhead. It is my belief that Publix is self-insured up to a certain amount, much like a deductible, and any claim that exceeds that amount is covered by The Hartford. If you have had an accident involving a Publix truck, you should be aware that Publix is insured up to 2 million dollars. However, if the Publix truck accident has caused very serious injury or death, Publix may be liable for more than 2 million since it is a massive and collectible company. Thus, there is no reason to believe that your claim is limited to the 2 million simply because that is the limit of the insurance carried on its trucks.
Is It Worth Pursuing a Publix Truck Accident Case?
As long as the truck was driven by a Publix employee, Publix will be liable for the damages from the accident. Accidents involving a Publix truck almost always create significant property damage and serious bodily injuries.
My office has significant experience in handling all types of Publix truck accident cases in Florida. Unfortunately, serious accidents occur and having a personal injury lawyer who is familiar with the process is a significant advantage to any claim.
Contact a Publix Truck Accident Attorney
If you or a loved one have been injured in an accident with a Publix truck, then you should take the proper measures to ensure you receive the compensation you deserve. Contact St. Petersburg Personal Injury Attorneys McQuaid & Douglas today and speak with an attorney. For over 60 years our firm has been successfully helping people who have been injured due to someone else's carelessness. We have been nationally ranked for decades by US News and World Reports as a Tier 1 law firm, which is the highest ranking that can be received. Sean McQuaid and Jonathon Douglas have dedicated their careers to continuing the firms legacy of superior legal representation.
Remember that we never charge a fee, unless we win. Call us today at 727-381-2300 so that we may answer your questions, help you navigate the complexities of insurance claims, and recover the compensation that you deserve.
We work hard to make sure each and every client gets the attention that they deserve. We appreciate feedback from our clients and reviews are validation of our work. Every 5 star review that we receive lets us know that our services were appreciated by our clients.
St. Petersburg Personal Injury Attorneys McQuaid & Douglas
5858 Central Ave suite a
St. Petersburg, FL 33707
(727) 381-2300