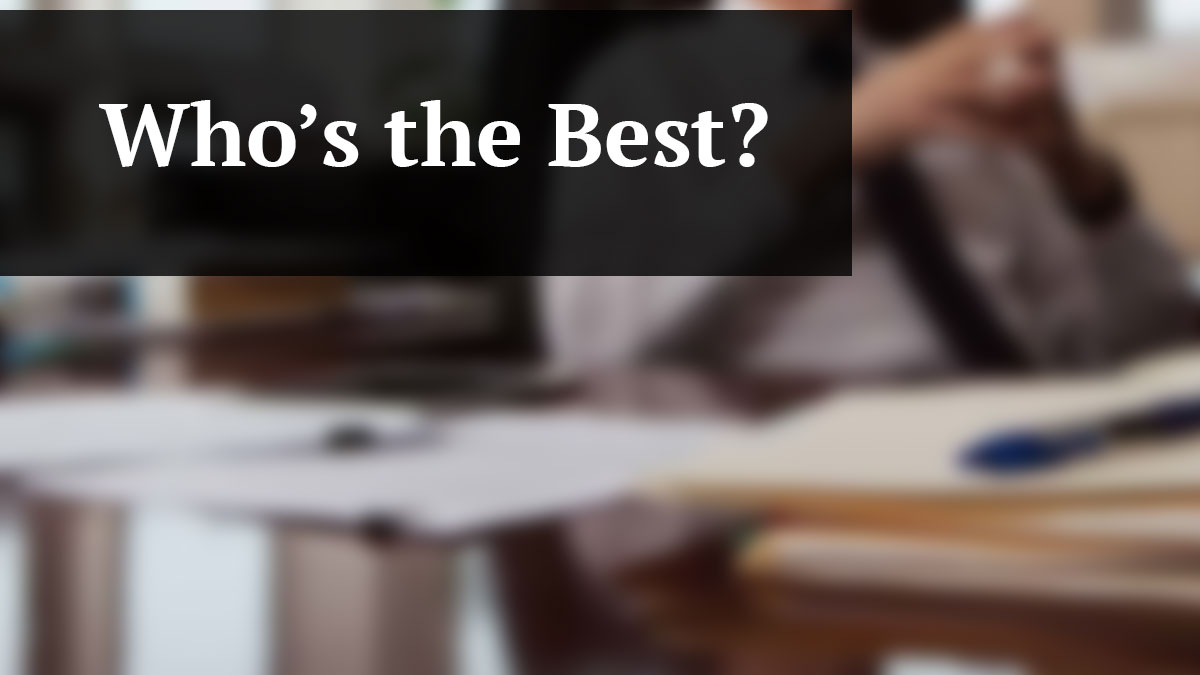 St. Petersburg Personal Injury Attorneys McQuaid & Douglas have been repeatedly recognized as a premier auto accident law firm in St. Petersburg. Our awards, accolades, and reviews from our clients prove that we are the top auto accident attorneys in the area. Our office is located at 5858 Central Avenue, suite a in St. Petersburg, so we have unique knowledge and perspective on local accidents. There is simply no other law firm that specializes in St. Petersburg auto accident injury cases that can compare to our reputation. In fact, Sean McQuaid is the President of the St. Petersburg Bar Association for 2020-21. We have spent decades earning this reputation.
Our firm was established in 1958 and we have been providing exceptional legal representation to people who have been injured in auto accidents ever since. If you have been injured in an auto accident and are want advice from an honest and ethical law firm, then we encourage you to contact us for a free consultation.
What Makes Us Different From the Rest?
The biggest difference between us and other personal injury attorneys is that at St. Petersburg Personal Injury Attorneys McQuaid & Douglas, we always put your interests first. You would be amazed at the efforts we go to to make our clients happy.
To that end, we do not sell ourselves to clients. In other words, we do not brag about our accolades, we focus on our client's needs. We do not advertise on television, on buses, on billboards, or on the radio. Our clients either are referred to us by people who have personally witnessed our abilities or have found us online through a Google search. Clients who find us online are often impressed by our dozens of Five Star Reviews from clients whom we have helped. Thus, we often develop close and personal relationships with our clients that last for years. We have observed that once we show our clients that they can trust us, communication is easier and decisions on strategic issues can be made more efficiently. Mutual trust is important for each of our auto accident cases.
How Do You Research the Best Auto Accident Attorney in St. Petersburg?
Finding an auto accident attorney can be confusing. Most people are bombarded by advertisements and it can be challenging to determine what message to believe. My advice when researching auto accident attorneys is to take some time and verify the attorney on multiple platforms. For example, after reading about the attorney on his or her website, go to the Google reviews and read through them. If the reviews and the responses sound legitimate and authentic, then take the next step. We also encourage people to research the top attorneys on platforms such as Yelp, threebestrated.com, avvo.com, justia.com, martindale.com, superlawyers.com, and/or any other lawyer rating service. You can learn a lot about a lawyer when you do more than simply read what they have put on their website. By looking at how the auto accident attorney is viewed by his or her peers, the judges, and the community, you can get a better picture about how that lawyer is viewed by people "in the auto accident business." If the auto accident attorney does not appear on those sites or has no recognition on them, then move on and find someone else. In other words, the more research on multiple platforms that you can do, the better your chances of finding a reputable attorney. The better your attorney, the better that your experience and results will be.
How Much Does It Cost to Hire a St. Petersburg Auto Accident Attorney?
At St. Petersburg Personal Injury Attorneys McQuaid & Douglas, our fees for auto accident cases are based on a contingency. Contingency fees mean that we only get paid if we are able to recover compensation for you. The fees for auto accident cases are different from most other types of law. For auto accidents, you never have to pay a retainer. This arrangement permits our clients to be able to hire the best attorneys and incentivizes the attorney to pursue a maximum settlement.
All contingency fee arrangements are controlled by the Florida Bar Rule 4-1.5. They cap the amount of fees on claims for bodily injury at 33 ⅓% against all entities except government or state agencies. For those entities only, the attorney fee is capped at 25%. If the case becomes a lawsuit, the fee may increase up to 40% after an answer is filed by the defendant. However, for government or state agencies, the fee remains capped at 25% even after a lawsuit is filed. Notice that I mentioned the fee is capped at those percentages. This means that a lawyer may not charge a fee greater than what has been set forth by the Bar. However, these percentages have become standard practice for auto accident attorneys in St. Petersburg. Thus, if you are going to pay the same percentage in attorneys' fees regardless of the lawyer you choose, it makes sense that you would want to hire the best attorney you can find, right? At St. Petersburg Personal Injury Attorneys McQuaid & Douglas, we believe that we are the best in town. We would be honored if you would trust us with your case. We will not let you down.
Contact the Best Auto Accident Attorney in St. Petersburg
At St. Petersburg Personal Injury Attorneys McQuaid & Douglas, we treat our clients with respect and give them the honest advice that they deserve. We treat our clients like friends and family and are loyal to them regardless of the situation. If you or a loved one has been involved in an auto accident in St. Petersburg, we would be honored to speak with you regarding the claim. Our consultations are always free and if you have issues with transportation, we will come to you. While we hope that you are not injured in an unfortunate accident, we are always available to help you and guide you through the process.