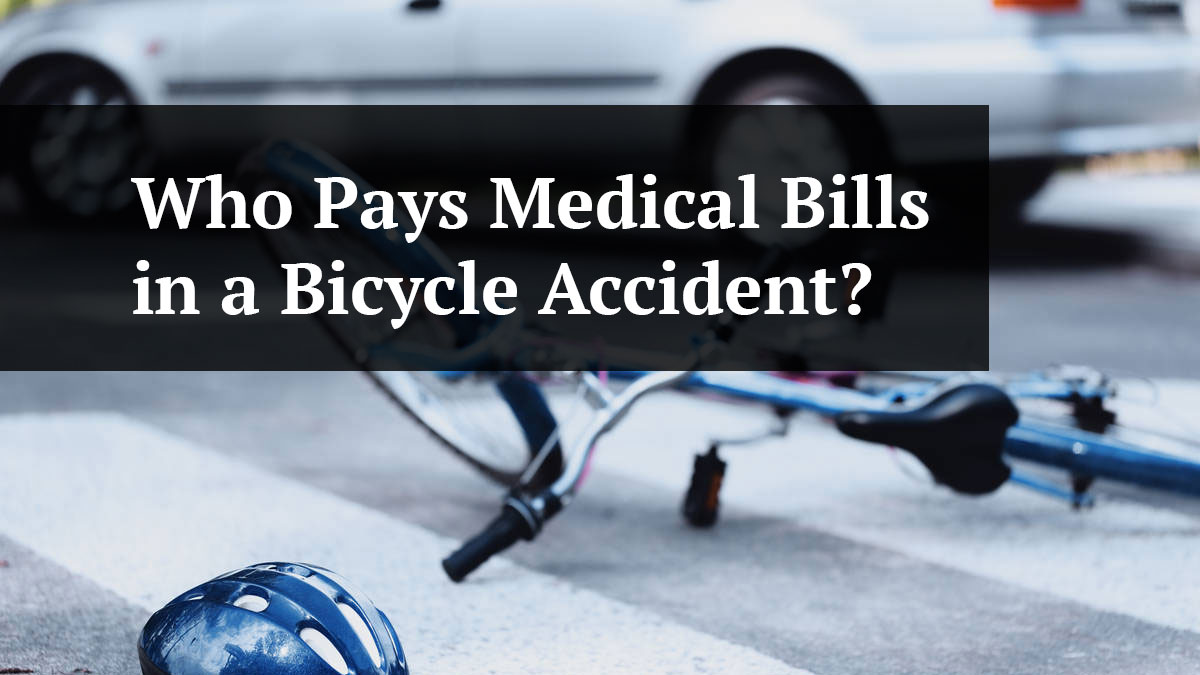 Even though the roads in Pinellas County, Florida have been increasingly made safer for cyclists, accidents with motor vehicles are still, unfortunately, a regular occurrence. Most bicycle accidents cause severe injuries and require emergency medical attention at a hospital. If you have been injured after being struck by a car on your bicycle in Florida, you may have questions about how your medical bills will be paid and what steps you need to take in order to recover compensation for your losses.
After you are hit by a car on your bike:
You are entitled to have your medical bills paid by your own auto insurance company, assuming that you own a car and are insured. This rule applies even if the bike crash accident was not your fault. You also may qualify for these benefits if you live with a family member who owns a car. This is often confusing to people because their car was not involved in the crash and the accident was not their fault. However, Florida's PIP or no-fault insurance is designed to pay for these medical bills regardless of fault and is considered primary. Primary means your car insurance company is the first insurance that is to be looked at to pay the medical bills.
What are the limits on how much the auto insurance will pay for medical bills after a bike accident?
As mentioned in the above, after an accident with a car, the bicyclist's medical bills are paid through PIP. PIP auto insurance pays for 80% of the medical bills up to a total of $10,000.
What happens to the remaining 20% of the bills or any bills that exceed $10,000?
If you have been in a bicycle accident, it is likely that you have been seriously injured. $10,000 of PIP benefits is normally not enough to cover all medical expenses especially if you have been to the hospital. The 20% of remaining bills or any bills that exceed $10,000 can be submitted to health insurance, paid out of pocket, or secured via a Letter of Protection out of the proceeds of the bike accident claim.
Who pays for medical bills if I don't own a car?
Under Florida's PIP system, if you do not own a car and do not live with a relative who owns a car, you will then qualify for PIP benefits under the car insurance of the car who hit your bicycle. The same limits of payment of 80% of the bills up to $10,000 applies. If the person who was driving the car was uninsured, then your only recourse will be to submit your bills through your own health insurance carrier.
Does PIP apply if you are on a bicycle and have to swerve to avoid a car?
In situations where a bicyclist swerves to avoid a collision with a car and is injured, PIP benefits will likely still apply. It does not matter whether there is an impact with a car or vehicle despite the language of Fla. Stat. 627.736 that uses the language "struck." Florida insurance companies usually do not risk the chance of a lawsuit over a failure to provide these benefits.
Bike Accidents in Pinellas County, Florida
If you have been in a bike accident in Pinellas County, Florida, our office provides free consultations. We will be happy to discuss how liability and insurance work for these cases. We have been successfully recovering compensation for bicyclists injured by car, trucks and other vehicles on the roads in Florida for over 60 years.
Contact a Bicycle Accident Injury Attorney
If you or a loved one have been involved in a bicycle accident, then you should take the proper measures to ensure you receive the compensation you deserve. Contact St. Petersburg Personal Injury Attorneys McQuaid & Douglas today and speak with an attorney. For over 60 years our firm has been successfully helping people who have been injured due to someone else's carelessness. We have been nationally ranked for decades by US News and World Reports as a Tier 1 law firm, which is the highest ranking that can be received. Sean McQuaid and Jonathon Douglas have dedicated their careers to continuing the firms legacy of superior legal representation.
Remember that we never charge a fee, unless we win. Call us today at 727-381-2300 so that we may answer your questions, help you navigate the complexities of insurance claims, and recover the compensation that you deserve.
We work hard to make sure each and every client gets the attention that they deserve. We appreciate feedback from our clients and reviews are validation of our work. Every 5 star review that we receive lets us know that our services were appreciated by our clients.
St. Petersburg Personal Injury Attorneys McQuaid & Douglas
5858 Central Ave suite a
St. Petersburg, FL 33707
(727) 381-2300