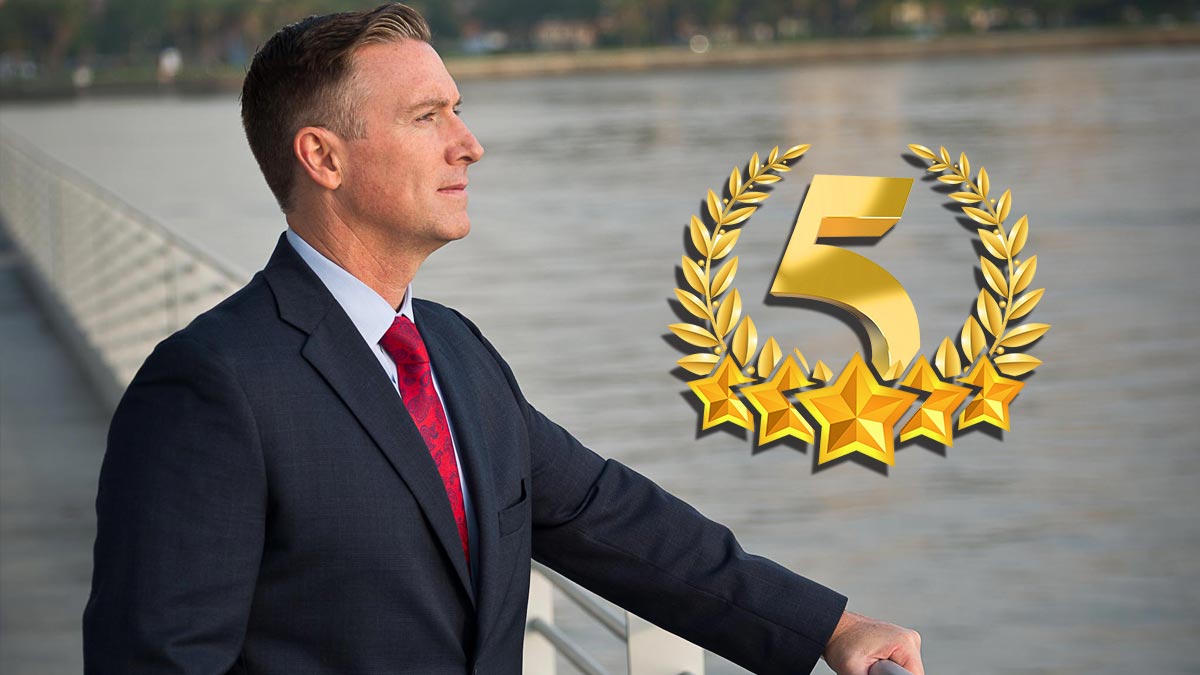 If your lawyer doesn't think he or she is the best, why would you hire that person, right? I am different from other car accident attorneys. If you have a prior auto accident case, you know what I mean. I did not start my career as a car accident lawyer, so I was trained to practice law with a different perspective. I also was lucky enough to always work under experienced personal injury lawyers who taught me how to do things the right way. This background has helped me get a sophisticated understanding of the law, how my clients and insurance companies think, and what to expect in every case. If you are looking for the best car accident attorney in St. Petersburg, I invite you to contact me for a free consultation. After a few minutes, I believe you will understand what I'm talking about.
My Background
I began my career handling complex commercial litigation cases and criminal defense. This is a very rare combination and I've never heard of another lawyer who started this way. The commercial litigation cases taught me how to research, write, take discovery and perform depositions. The criminal cases taught me how to battle in the trenches. By doing both civil and criminal, I also got a chance to meet every judge around and all types of lawyers. I still believe that these first few years gave me a strong foundation and set me up to launch a successful car accident career.
Why My Approach at Handling Car Accident Cases Works:
I have found that one of the biggest problems after an accident is when medical bills get too high. Let's be honest, the hospital charges way too much to do very little. Hospitals are after your car insurance money and will perform multiple expensive tests that often reveal nothing. This leaves very little money for legitimate and helpful medical treatment after an accident. My policy is to inform each client of the insurance policy limits within days of the accident. With this information, both the client and I can watch the medical bills to make sure they stay reasonable and in line with what I can settle the case for.
I always give my clients straight legal advice. I do not send them out for needless medical procedures. I do not bend the rules or work with people who do. I also let each client know what to expect with their case. One issue that I repeatedly see is that some clients believe that their cases are worth more than they actually are. I have found over the years that this is sometimes due to lack of communication with a lawyer. Legal assistants rarely have the stomach to reign in expectations. And, when they do, they are not listened to. This job should fall to a lawyer to help a client explain the value of a case and all options. It isn't always as easy as it sounds!
How I Help Clients Settle Their Cases
My clients are concerned with getting better, having their medical bills paid, and putting some money in their pocket for what they went through. In every case, I make sure that my clients treat with the best doctors in town. I also do not resolve cases unless the medical bills are covered. I have found that my staff and I are very good at maximizing the amount of money each client gets after all of the bills are paid. We do this in two ways. First, we analyze how much money each doctor received from insurance. Depending on the amount of work that was done on the case, we may then ask the doctor to waive a portion of the balance of the bill. We do the same thing with liens. We ask for every lien to be waived or reduced. Finally, if I feel that a client deserves more money, I will reduce my fee to get the case done. Many lawyers won't even consider this, but I do it regularly to get cases done. My clients appreciate the gesture. I will do what it takes to get a case settled rather than force it into a needless lawsuit.
How a Case Should Work
In a typical car accident case, the first treatment should be at a hospital or urgent care within a day or two of the accident. Then, the injured person needs to get in with a specialist. Normal care will start as conservative-meaning either chiropractic or physical therapy. Within a couple of weeks, a MRI should be performed. There cannot be gaps in treatment or the case will be negatively affected. If conservative care is successful, then the case should be ready for a demand to the insurance company within 6 months. If the injuries require more care, then the client will be referred to a surgeon or pain management doctor. The next step in treatment is injections. If the injections do not take, then a procedure called an RFA, or burning of the nerve, may be recommended. In rare cases, surgery needs to be done.
Regardless of the type of treatment, the client and the lawyer must communicate at every step. When doctors or treatment change, we both need to be on the same page. Understanding the risks and timing is essential. While a client is treating, I like to hear about it every three weeks. If treatment has stopped, then we need to communicate once a month for mutual updates.
Contact the Best Car Accident Attorney in St. Petersburg
My law firm has been around for over 60 years in St. Petersburg because we do not take advantage of our clients. I am an honest person and when I am your lawyer, you are also treated differently. The insurance companies know that I mean what I say. When they look up my name in their system, they see all of my accolades and accomplishments. There simply is a different level of respect with me as your lawyer. The insurance companies take my reputation into consideration when deciding how much risk to take on a case. I specialize in car accident cases in St. Petersburg and would be honored to bring my skills and reputation to help you.