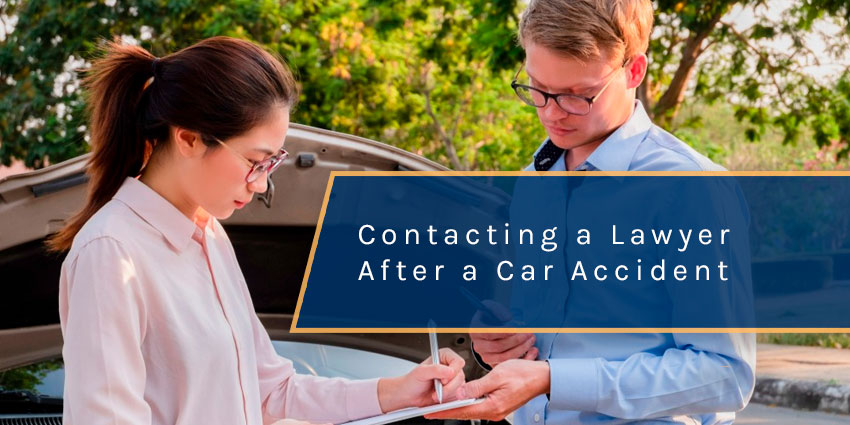 Speaking to a lawyer soon after a car accident is the best way to protect yourself. We can help you with crucial steps of a car accident claim that may be time-sensitive.
It's understandable to have a lot of questions after a car accident. With medical bills, car damages, and missed work, there's a lot of uncertainty about how you'll pay for everything. That's why you need to consult a St. Petersburg car accident attorney as soon as possible after an accident. We can answer all of your questions and help you get the compensation you need and deserve to recover from the accident.
Hiring a lawyer means you have a knowledgeable professional fighting to protect your legal rights. We will help you understand all of your options so you can make decisions that are in your best interests. In this article, we'll discuss the best time to hire an attorney and how they can assist you with your car accident claim.
There Is A Statute of Limitations In Florida
The reason why it's a good idea to retain legal counsel as soon as possible is because there is a limited amount of time you have to file a claim. If you wait too long to ask, you risk forfeiting your right to seek compensation for damages. Florida's statute of limitations only allows two years from the date of the accident to file a claim. This is a new law effective in March, 2023.
While this seems like a lot of time, it is not.
When Do I Need To Get a Lawyer for a Car Accident?
Right away, especially if you sustained injuries. It's best to call a lawyer as soon as possible in case you need to file a personal injury claim. And if you were injured, you most likely need to do so. Having an attorney saves you the hassle of having to do the research on how to file a personal injury claim.
You'll do so through the at-fault party's insurance company. Attorneys are familiar with this process and can help you build a strong case from the get-go. The sooner you seek legal help, the stronger case you can build. Even if you have seemingly minor damages, it's still a good idea to consult an attorney to get answers and understand your legal rights. Then, you can make informed decisions on how to move forward with expert legal advice.
Generally speaking, the more severe or serious your injuries and damages are, the higher compensation you'll be eligible to seek. Even if you think your damages aren't worth much, you could end up winning much more than you initially thought was possible. The surest way to get the maximum compensation possible is to have an experienced attorney working on your case.
The Advantages of Hiring a Lawyer After a Car Accident
A lawyer can help you get the best outcome for your case, which translates to getting a higher payout. There are several other ways having a lawyer can be highly advantageous to getting the best results for your case. Here are a few ways a lawyer can help you and why you'll want to hire a good one.
They Have Legal Expertise and Experience Handling Car Accident Claims
Most people don't have legal expertise or experience in such a particular field of law. Car accident lawyers specialize in handling these cases and helping injured victims recover fair and full awards to help them cover all the damage costs. Furthermore, they have studied the law and understand how insurance companies operate, so they know how to strategically and effectively create a plan to win your unique case.
With years of experience handling different cases involving tort law and understanding how to prove negligence, they can assess your case and advise you on the best course of action.
Addressing Lowball Offers from Insurance Companies
One issue most car accident injury victims run into is unfair practices or lowball offers from insurance companies. They either try to undervalue or outright reject your claim. But a lawyer will fight for you and negotiate a higher settlement on your behalf. If they can't reach a fair agreement with the insurance companies, they can help you proceed to file a lawsuit. That will help you recover the compensation you need and deserve. Without the help of a legal professional, this can prove to be a very frustrating and confusing experience.
Basically, when you hire a lawyer, you're evening the playing field. Insurance companies will try to bully you and have their own team of lawyers whose job is to keep their costs low and deflect liability. With an attorney on your side, you won't be going up against a large insurance company alone or without fair legal counsel to fight back to protect your rights.
They Can Help you Identify and Determine a Fair Value For All of Your Damages
A car accident will cost you time, money, and energy. It won't just affect you, but it will also affect your family, especially if you're missing work and experiencing emotional anguish due to your injuries. But how do you calculate the cost of damages like pain and suffering? An attorney who understands car accident claims and has experience will know how to correctly identify and determine the value of all damages you can seek. You've already been through enough, and it would be a shame to miss out and recover fully for all of your losses.
Luckily, an attorney can help you clarify all the damages you are entitled to. That way, you don't lose out on money that you have a legal right to recover. If that happens, you may find yourself having to pay out of pocket for an accident that wasn't your fault. So, if you're injured and incurred other damages in a car accident caused by another party, it's best to get in contact with an attorney as soon as possible. Your attorney can help you find out if you qualify to seek compensation for damages such as:
Medical costs, including current treatment, care, prescriptions, and doctors visits
Future medical expenses
Property damage
Lost income due to missed work while injured
Diminished earning capacity due to injuries that have affected your ability to work the same job as you did before the accident
Pain and suffering
Emotional damages
Any other damages involving psychological distress that have had a negative effect on your quality of life
Loss of companionship
Wrongful death
In rare cases, punitive damages which are awarded when the at-fault party acted maliciously
A Lawyer Will Take on the Work for You So You Can Focus On Healing
It takes a lot of work to get a successful outcome for a car accident claim. You need to gather evidence, prove the negligence of the at-fault party, conduct an investigation, prove your damages, and prove that your damages resulted from the other party's negligence. This is a lot of work and requires extensive resources to get everything done accurately and efficiently.
When you hire an experienced lawyer, they will handle all of these tasks for you so that you can focus on healing and recovering from physical and emotional trauma. As they handle your case, your attorney is also working on helping you recover financially. They know that time is of the essence when it comes to collecting evidence, so they will get to work on your case right away and get all the information needed to support your claim. However, your attorney can better help you if you reach out sooner rather than later.
As most people have never had to file an injury claim before, this may be a novel experience for most. Having an experienced professional who knows the ins and outs of how a car accident claim process works will save you time and energy and help you avoid making mistakes. Even a small mistake can jeopardize your claim and negatively impact your chances of recovering full and fair financial retribution.
They Can Negotiate a Higher Settlement On Your Behalf
Attorneys are skilled negotiators who know how to deal with insurance companies. They will protect your best interests and advise you when the insurance offers an unfairly low offer right off the bat. They do this right after the accident on purpose to try and catch you while you're vulnerable, in shock, and more likely to accept a quick settlement offer.
However, if you let your attorney handle negotiations and communications with the insurance adjuster, you can avoid settling for less than what you deserve. It's best not to try to handle your case alone so that you can get the most out of your personal injury claim.
You Will Have a Professional Advocate Who Has Your Best Interests In Mind
Having a legal advocate fighting in your corner will give you peace of mind. Navigating a personal injury claim is not an easy feat, but when you have a professional on your side, you can rest easy and reduce the stress you already have from the accident. Your attorney's job is to act on your behalf to get you the best possible results. This type of support is invaluable after you find yourself injured in a car accident that was someone else's fault and has left you to pick up the pieces. But you don't have to do it alone – that's what lawyers are for. They provide legal guidance and support to ensure you get justice.
It Will Be an Uphill Battle to Handle Your Car Accident Claim Without a Lawyer
While it's not required to hire a lawyer for a car accident claim, it can save you a lot of stress. You can choose to represent yourself independently, but you'll face a few challenges. First off, insurance companies see that you mean business and are serious about recovering your damages when you have legal representation. And if they refuse to cooperate or offer a fair settlement, you may have to go to court.
Not only will you have to negotiate with insurance companies alone, but you'll also have to represent yourself in court if your case goes to trial. Most people are not legal experts with the knowledge or ability to present a case effectively in court. As such, fighting for a fair settlement is much easier when you have expert legal counsel on your side.
Most car accident injury victims who attempt to handle their cases without an attorney end up getting a much lower settlement than they deserve. To get the most out of your claim, it's best to hire a knowledgeable attorney who can help you navigate the complexities of a car accident claim.
Contact an Experienced St. Petersburg Car Accident Lawyer Today for Free
If you are unsure about when to hire a lawyer, call or text us now to get a free consultation. The sooner you act, the better. We will get to work on your case right away.
You won't pay anything upfront, and we'll review your case for free, so you have nothing to lose.
You can contact us online now to book your free, no-risk, no-obligation initial case review.