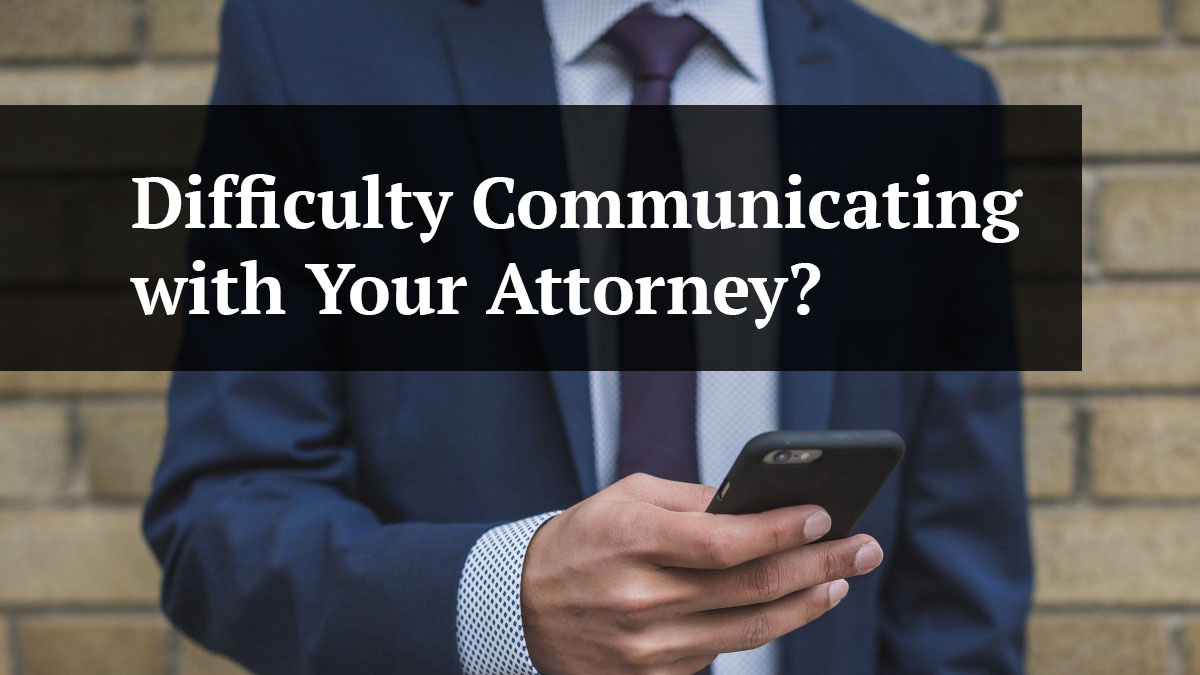 When you hire St. Petersburg Personal Injury Attorneys McQuaid and Douglas, you are getting the strength, knowledge, and respect of a law firm which has been serving the Tampa Bay region for over 60 years. Very few other firms have that type of reputation. One of the principles which have allowed Battaglia, Ross, Dicus & McQuaid to withstand the test of time is the attorney's dedication to representing the client. While your case will be handled by our team of professionals, it is imperative to us that you no trouble communicating with your attorney directly. When you hire our firm, you don't "get assigned" to an attorney. Mr. McQuaid and Mr. Douglas will personally handle your case and help you and or your loved one navigate through the personal injury claims process.
So often I hear advertisements for law firms or see billboards advertising legal services and I wonder whether the clients who contact these firms even get to speak to an attorney when they hire the firm? Often times, client contact is delegated to assistants or investigators. This is not how St. Petersburg Personal Injury Attorneys McQuaid & Douglas handle cases. An injury claim is very personal and we understand the impact your injuries have on your day to day life. This is why attorney involvement at every stage of your claim is imperative. Having an attorney going to bat for you during your claim instead of an assistant or paralegal is the difference our clients experience and deserve in order to optimize the value of the claim.
Do Insurance Companies React Differently to Each Law Firms?
An insurance company knows the firms which have reputations of being volume based practices versus ones that put value in each and every one of their client's claims. Insurance companies also know which firms stand behind their client's claims and push the envelope by filing suits and trying cases if necessary. Too often, we hear stories of attorneys not wanting to file suit, or not being able to try a case for their clients due to lack of experience or lack of firm resources. You can rest assured that this is not the case at Battaglia, Ross, Dicus & McQuaid.
St. Petersburg Personal Injury Attorneys McQuaid and Douglas strive and have direct involvement in their client's cases. This means pushing the claims process along as quickly as possible in order to get you back to your life. However, if the insurance companies are playing hardball, so will we. Oftentimes, we will be forced to file a Civil Remedies Notice on behalf of our client related to their Underinsured Motorists Insurance claim because the insurance company doesn't want to pay their own insured. A Civil Remedies Notice, otherwise known as a "CRN" is a formal notice which is filed with the State of Florida to put the government on notice that the insurance company is potentially acting in bad faith during the claims handling process. The CRN sometimes helps get the attention of the decision makers in the insurance company and can help bring a resolution to the claim. Being directly involved in our client's claims allows us to be proactive in filing the CRN at the most strategic time to get the most benefit and leverage from it.
Contact a Personal Injury Attorney
If you or a loved one have been involved in a car accident, then you should take the proper measures to ensure you receive the compensation you deserve. Contact St. Petersburg Personal Injury Attorneys McQuaid & Douglas today and speak with an attorney. For over 60 years our firm has been successfully helping people who have been injured due to someone else's carelessness. We have been nationally ranked for decades by US News and World Reports as a Tier 1 law firm, which is the highest ranking that can be received. Sean McQuaid and Jonathon Douglas have dedicated their careers to continuing the firms legacy of superior legal representation.
Remember that we never charge a fee, unless we win. Call us today at 727-381-2300 so that we may answer your questions, help you navigate the complexities of insurance claims, and recover the compensation that you deserve.
We work hard to make sure each and every client gets the attention that they deserve. We appreciate feedback from our clients and reviews are validation of our work. Every 5 star review that we receive lets us know that our services were appreciated by our clients.
St. Petersburg Personal Injury Attorneys McQuaid & Douglas
5858 Central Ave suite a
St. Petersburg, FL 33707
(727) 381-2300