Sean McQuaid and Jonathon Douglas Named 2020 Florida Trend Legal Elite as Auto Accident Attorneys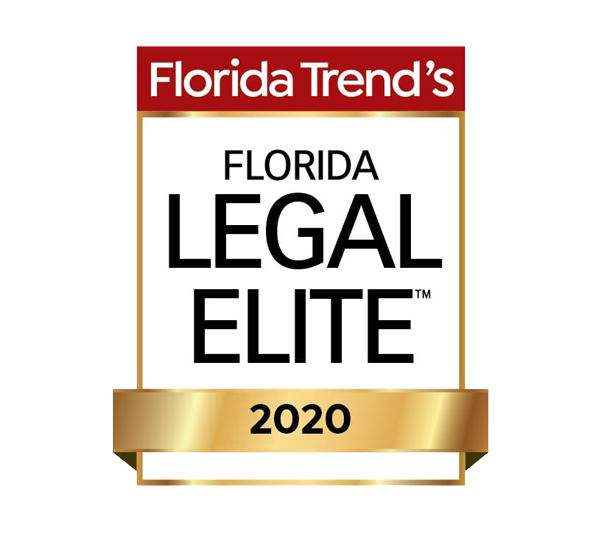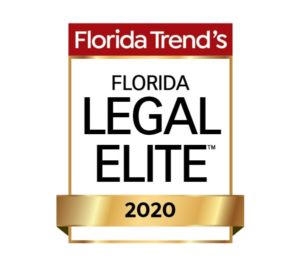 Florida Trend announced that Sean McQuaid and Jonathan Douglas have been named as 2020 Florida Trend Legal Elite as auto accident attorneys. This is the first year that they simultaneously received this distinction. "To have both of us named as Legal Elite for 2020 for our success in helping people injured in auto accidents is a tremendous honor. However, much of our success is due to the hard work of our staff, the loyalty of our clients, and the efforts of the medical professionals who work so hard to treat our clients' injuries," stated Sean McQuaid.
Meet Sean McQuaid
Mr. McQuaid and Mr. Douglas had a successful year of personal accomplishments despite the circumstances facing the world. On January 1, 2020, Sean McQuaid was elected President of Battaglia, Ross, Dicus & McQuaid, P.A., a mid-size litigation boutique law firm in St. Petersburg. Founded in 1958, Battaglia, Ross, Dicus & McQuaid, P.A., is one of the oldest law firms on the west coast of Florida. Additionally, on May 27, 2020, Mr. McQuaid began a one year term as President of the St. Petersburg Bar Association. Throughout the year, the pair have successfully handled many auto accident cases throughout Tampa Bay, causing insurance companies to take notice and helping many clients and their families along the way.
Sean McQuaid's educational background and dedication to the community is just as impressive as his work as an auto accident attorney. Mr. McQuaid graduated in 2000 from Stetson College of Law in Gulfport, Florida. He received dual degrees of juris doctor (JD) in law and a masters in business administration (MBA). He graduated from Princeton University in 1997 with a bachelor of arts degree. While at Princeton, he was a four year varsity letterman in baseball and was the team captain his senior year.
Mr. McQuaid's athletic background and competitive streak has served him well in the practice of auto accident law. His dedication to his clients, aggressive and common sense approach, and his exceptional reputation has made his law practice one of the most successful in the area.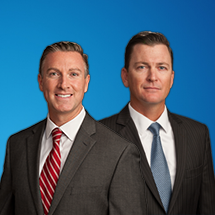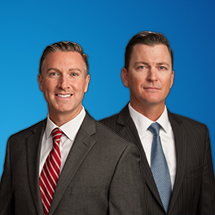 Mr. McQuaid has dedicated himself to serving both his clients and the community. In addition to his numerous professional awards and accolades, he was recently sworn in as the President of the St. Petersburg Bar Association. His term runs from 2020-21. This position follows five years of service to the Bar where he completed two terms on the Executive Committee, and year as President-elect. Mr. McQuaid previously served on the 6th Judicial Circuit Nominating Commission for five years. The Commission was responsible for recommending judges to Florida's governor for appointment in Pinellas and Pasco county.
Mr. McQuaid also served four years, including two terms as Chair of the City of St. Petersburg Nuisance Abatement Board. The Board was responsible for targeting properties in St. Petersburg that knowingly permitted drug activity and prostitution on the premises. Mr. McQuaid also served nine years as President of the Harbor Isle Homeowner's Association in St. Petersburg and three years as a member of the Executive Committee for the Suncoast Chapter of the Make-A-Wish Foundation.
Meet Jonathan Douglas
Jonathan Douglas also has been recognized for his work as an auto accident attorney. Mr. Douglas joined the Firm after a successful career as a trial attorney in multiple areas of law. After graduation from Stetson College of Law in 2005, Mr. Douglas began acquiring trial experience as an assistant public defender in Pinellas County. He was then hired by Jay Hebert & Associates, where he served as an associate attorney handling many high profile criminal cases throughout Tampa Bay. He then moved to the insurance defense law firm of Goodis, Thompson, Miller, PA, where he became a partner.
While representing insurance companies on auto accident claims, he learned the tricks of the trade. He then moved to St. Petersburg Personal Injury Attorneys McQuaid & Douglas where he is a partner and represents people who have been seriously injured or have died in auto accidents. Mr. Douglas currently serves on the 6th Judicial Circuit Grievance Committee. On this Committee, he is tasked with regulating lawyers who have had complaints made against their law licenses. The Florida Bar has delegated this important responsibility to this committee.
Auto accident law is a broad area which includes all types of motor vehicle accidents. Their clients are often seriously injured or even killed by the negligence of another. As auto accident attorneys, Sean McQuaid and Jonathon Douglas handle claims from start to finish. This means that if a case cannot be settled pre-suit, they will file the lawsuit and pursue the case to a jury trial. The attorneys set up the claim, have all contact with the insurance company, monitor treatment, handle the demand process, including negotiation and litigation.
Florida Trend Legal Elite was formed in 2004 and is a prestigious roster of attorneys chosen by their peers. The lawyers named as Legal Elite exemplify a standard of excellence in their profession and have garnered the respect and esteem of their colleagues. Less than 1.3% of all attorneys in Florida receive this award each year. In 2020, Sean McQuaid and Jonathon Douglas earned the distinction as being Florida Trend Legal Elite in the area of auto accident injury law.