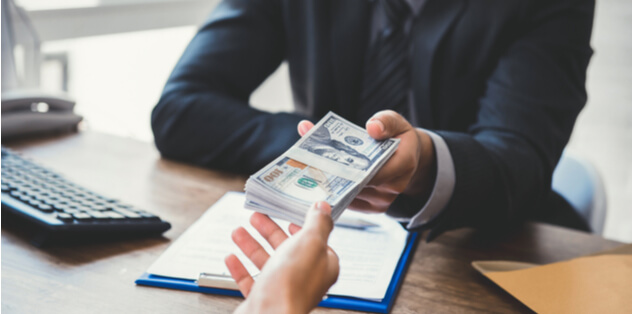 We have noticed a trend by Publix after an accident in their grocery stores. Publix will call and offer you $1,500-$2,500 immediately after an accident. Sometimes it is the same day, sometimes the next day. But, it is always done quickly. The Publix location in St Pete Beach has a policy that as soon as you make an incident report, your contact information is sent to an adjuster who will call you to try and feel you out.
This is done before they know anything about your injuries and sometimes before you have even sought medical treatment. Don't fall for this trick. This technique by Publix is to discourage you from seeking additional medical treatment so that you do not learn of the full extent of your injuries.
What should you do after an accident at Publix?
Most accidents at Publix are slip and falls or trip and falls. There seems to always be wet floors at these supermarkets and the floors do not do much to provide traction. At the entrance/exit there are supposed to be carpeted areas or mats put down to absorb rainwater that can be tracked in or dripped from the carts.
But, it never seems like the employees keep up with keeping the floors dry and they rarely warn you of the danger of the wet floors. As a result, a lot of people slip and fall and get injured on the floors at Publix supermarkets. There is a set procedure after one of these incidents as follows:


Step 1: Make an Incident Report to the Manager
It is imperative after an accident that you report the incident to the store manager. If for some reason you leave the store without doing so, go back immediately and file the report. This report is important because it will trigger the store to investigate the incident and pull the video.
You do not need to contact the police, just get a report number from the store. If you do not report the incident, your accident will be deemed as less legitimate and your honesty questioned. To avoid any question about the accident, simply make the report.
Step 2: Take Photographs of the Area
One of the biggest problems that we face in our cases is proving that there was a liquid or substance on the floor that caused you to slip or trip. Although most people do not think of it, get your phone and take pictures.
If you slipped on liquid, you will certainly be wet. Whatever pictures you can take that prove that something was on the floor that shouldn't have been, try and get. This also applies to any accident in the parking lot. Often the paved surfaces or sidewalks are cracked. Photos of these poorly maintained areas are the proof that we will need to bring a claim.
Step 3: Get the Contact Information of any Witnesses
Immediately after an accident, we understand that you are likely more focused on your injuries. But, if there were other shoppers in the area that witnessed the incident, try and get their information before they leave.
Often, people will help you up or stay until the manager arrives and then walk away. Once they leave, these witnesses are lost forever. So, always try to protect yourself and get their contact information if you can.
Step 4: Photograph or Film Publix Employees Cleaning the Area
A step that hardly anyone thinks of is to take pictures or video of the Publix employees cleaning the area after the fall. Inevitably, Publix will send a clerk with a mop over to clean the area. This person is usually a kid who doesn't care much about his job and is not a reliable witness.
But, if you can show that someone cleaned up the mess, it proves there was a mess there to begin with. This small, but smart step, can greatly improve your ability to prove that Publix was liable for your injuries.
Step 5: Seek Medical Treatment
Getting medical treatment after an accident at Publix is the most important step of your claim. If you need emergency medical treatment, go to a local St Pete Beach or St. Petersburg hospital straight away. If your injuries do not rise to that level, then get in with an injury specialist as soon as possible. If you have health insurance, bill the medical treatment through it.
If you do not have health insurance, but have a lawyer, you will be able to get treatment through a letter of protection (LOP), which is an IOU out of the proceeds of the case. Regardless of what method you use to get treatment, it is imperative that you get the treatment you need.
Step 6: Photograph any Visible Injuries
After a fall at Publix, you will likely have swelling or bruises. Make sure that you photograph these injuries. You will need to be able to show the Publix adjuster how serious the injuries were. If you require surgery, a cast or a sling, make sure that you take photographs of yourself in that condition. The general rule is that the more pictures you take, the better.
Step 7: Contact a Publix Accident Attorney
After you have taken the above steps, it is time to speak to a Publix accident attorney. We can direct you to find medical providers and help you set up the claim. Once we are hired, we will send a notice to Publix directing them to communicate only with us about your case. Our priority is to help you get better and then recover maximum compensation for your damages.