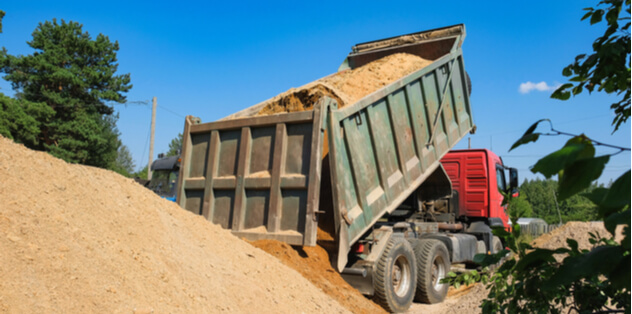 How Dangerous Are Dump Trucks?
Every year, the Federal Motor Carrier Safety Administration (FMCSA) tracks the amount of crashes and deaths involving dump trucks. In 2016, there were 8,206 accidents nationwide involving dump trucks where the vehicle had to be towed. The number of injuries related to those crashes rose to 5,483. In 2017, FMCSA compiled statistics on all large trucks, which include all of the dump truck accidents. While they did not break down the dump truck specific accidents, they published some alarming details on the number of crashes, injuries and deaths involving these large trucks. In 2017, they found 450,000 crashes involving large trucks that were reported to the police in the US. Out of this figure, there were 4,237 fatal crashes and 344,00 injury crashes. Crashes that involved one vehicle, a bicyclist or a pedestrian made up 20% of all of the deaths.
Obviously, it doesn't take a government agency to compile statistics to explain how dump trucks can be dangerous to others. But, the import of these statistics is to emphasize the responsibility that a dump truck operator has to everyone else on the road. When this duty is neglected, serious accidents and/or death occurs. It is at that point that an accident attorney can help.
What are the Causes of Dump Truck Accidents?
Not all dump trucks are operated by big trucking companies. In Florida, many dump trucks are privately owned and simply contracted out by the job on large construction projects. Many of these projects involve road construction in and around Tampa Bay. Unlike the big companies, these dump truck drivers do not make much money, are not properly trained, and are always in a rush to deliver more loads. It is typically these privately owned trucks that are the culprits for the safety violations and accidents that we see. But, accidents can happen to any driver. Some of the lead causes are as follows:
improper training on how to operate the truck
tired or overworked operators. Proper rest is important and the monotony of delivering loads day after day can wear out the driver.
defective truck, bed, or hydraulics.
failure to inspect and maintain the dump truck.
driver inattention or distraction.
drivers who are under the influence of medication, drugs or alcohol.
drivers failing to use caution or failing to signal.
large blind spots.
loose loads that can shift or cause the dump truck flip. Loose loads can also spill onto the road causing other cars to lose control or be struck.
bad weather is always a factor. Rain in Florida can be intense and the slick conditions affect all drivers, including dump trucks.
What to Do If You Have Been Injured by a Dump Truck?
The steps after a dump truck accident are similar to every other vehicle accident.
Contact law enforcement and make sure that the incident is documented.
Obtain the contact information for everyone who was involved in the accident or who witnessed it.
Take photographs of the scene and of anyone who was present at the scene.
If you need emergency medical treatment, go to a hospital or an urgent care.
Report the accident to the insurance companies. You have no obligation to cooperate with the dump truck's insurance company, but you should get a claim number. Do not give a recorded statement or talk about the extent of your injuries.
Get in to see a medical professional who specializes in auto accident injuries.
Contact a dump truck injury attorney. He or she will be able to quarterback the case once involved.
How Much Are Dump Truck Injury Cases Worth?
Dump trucks that cause injury claims are generally very serious. Obviously, there is no amount of money that ever justifies the death or serious injury of a loved one. But, dump trucks fall under commercial vehicle insurance policies that are generally quite large. Because an accident with a dump truck is likely to cause serious consequences to whatever it strikes, these insurance limits are high. The bigger the company, the larger the amount of the policy. These claims are also worth a lot of money because juries hold dump truck operators to a higher standard. The drivers are responsible for heavy loads that require an extra level of caution. When that caution or care is breached, juries will punish them. The value of each claim depends on the severity of the accident and the injuries, but most are worth high levels of compensation. If you have a specific question about your case, feel free to contact us for a free evaluation.