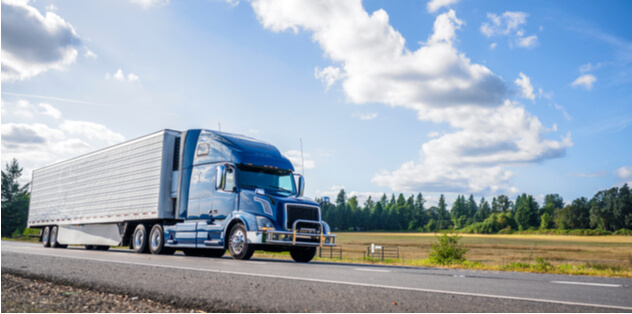 The trucking industry is crucial to Florida's and the nation's economy. With commercial motor vehicles weighing 80,000 pounds or more sharing the highways with much smaller cars, strict laws and regulations are necessary to protect everyone on the road. When truck drivers or trucking companies ignore their legal requirements, they put everyone at risk for a devastating accident.
If you were hurt in a wreck caused by violations of Florida trucking laws or federal trucking regulations, Personal Injury Attorneys McQuaid & Douglas are here to help. For more than 60 years, our law firm has been advocating for the rights of truck accident victims throughout the Tampa Bay area. Our attorneys have the legal knowledge and experience necessary to handle even the most complex truck accident cases.
If potential violations of trucking laws led to your crash, you could be entitled to significant compensation for the losses you suffered. Because our reputation precedes us, insurance companies understand that we prepare your case for trial throughout your claim and are ready to fight for the results you need. Contact us today to learn more about how our truck accident attorneys can help you in a free case evaluation.
Overview of Florida Trucking Laws and Federal Regulations
Driver Qualifications
All commercial truck drivers must have a commercial driver's license (CDL). Applicants for CDLs must already have a driver's license and pass a vision test, written knowledge test, and road skills test. Floridians can apply at 18 years old, but drivers under the age of 21 will be restricted to intrastate operations only.
Truck Safety Inspections and Maintenance
Trucks must be inspected by a qualified inspector every 12 months. Trucking companies should also inspect the safety components of their vehicles, such as emergency doors and pushout windows, at least every 90 days.
Truck drivers must complete daily post-trip vehicle inspection reports that list any defect or hazardous conditions that the drivers believe could affect the safe operation of the vehicle or cause a breakdown.
Finally, the trucks' owners must certify that either an identified issue has been repaired or an immediate repair is not required to operate the vehicle safely.
Hours of Service Regulations
Under Florida's hours of service regulations that govern intrastate trucking operations, truck drivers are limited to:
No more than 12 total hours of driving after 10 consecutive hours off duty
Not driving after the 16th consecutive hour following 10 consecutive hours off-duty
Not driving after 70 hours on duty in any seven-consecutive-day period, or 80 hours on duty in any eight-day period, a limitation that resets after an off-duty period of at least 34 consecutive hours
Drivers who engage in interstate commerce must follow the federal hours of service regulations set by the U.S. Department of Transportation. These regulations include:
Truck operators may not drive more than a total of 11 hours after at least 10 consecutive hours off duty.
They may not drive after the 14th consecutive hour after returning from an off-duty period of at least 10 consecutive hours.
Drivers must take a minimum 30-minute break after driving for at least eight consecutive hours without a break.
They may not drive after 60 hours on duty in a seven-consecutive-day period or 70 hours in an eight-consecutive-day period. These limits reset after the driver takes more than 34 consecutive hours off.
Drivers may extend the 11-hour driving and 14-hour duty limitations by up to two hours when encountering adverse driving conditions.
Drivers could be exempt from state or federal hours of service regulations if they operate within 150-air miles of their work reporting location.
Florida Truck Insurance Coverage Requirements
Under Florida law, truck drivers or trucking companies that operate solely within the state must carry certain minimum insurance coverage, including:
$300,000 for trucks carrying household goods
$1 million for trucks carrying petroleum oil products
$5 million for trucks carrying hazardous materials
$750,000 for trucks carrying general freight
Trucks that travel across state lines must comply with federal insurance coverage requirements. Federal insurance coverage requirements vary between $750,000 and $5 million, depending on the cargo being transported. Non-hazardous freight carried in trucks with a gross vehicle weight rating below 10,001 pounds only need to carry $300,000 of insurance coverage.
Florida Truck Speed Limit
Under Florida law, commercial trucks may drive as fast as 70 mph on the interstate, where a 70-mph speed limit is posted. Divided highways outside urban areas generally have a speed limit of 65 mph, while other state highways have a 60-mph speed limit.
Proving Fault When Trucking Laws and Regulations Are Violated
Of course, not every truck crash caused by violating trucking laws is obvious at the time of the wreck. When you work with Personal Injury Attorneys McQuaid & Douglas, we can evaluate the facts of your accident to establish what happened and who is at fault. Evidence that we may examine to prove that violations of trucking laws and regulations caused the accident include:
Truck driver logs, in which drivers must record the hours they spend on duty and driving to ensure their compliance with hours-of-service regulations
Inspections and maintenance records, which can show if drivers, owners, and trucking companies failed to complete required vehicle inspections or deferred necessary or manufacturer-recommended maintenance
Load manifests, which can show if cargo regulations were violated by the freight company or the truck driver
Electronic data recorder logs, information from a "black box" device that records data about the truck's operation, including position, speed, and driver inputs
The driver's employment and driving records, which could show whether the driver lacked the necessary licensing or certifications to operate a certain type of truck or carry certain kinds of cargo