Deputies from the Pinellas County Sheriff's Office are currently on-scene of a fatality crash that occurred in the northwest corner of the intersection of Seminole Boulevard and 102nd Avenue. The crash occurred at approximately 9:40 a.m. on Saturday, July 30,[...]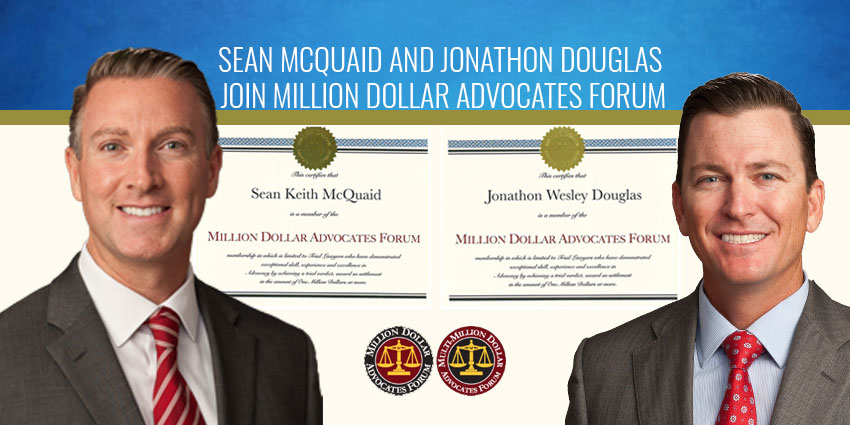 Sean McQuaid and Jonathan Douglas of Battaglia, Ross, Dicus & McQuaid, P.A. have joined the elite ranks of Million Dollar Advocates Forum.
Continue reading
[...]

PALM HARBOR, Fla. — Florida Highway Patrol troopers are investigating a deadly crash involving a motorcyclist on southbound U.S. Highway 19. Law enforcement responded just after 1:30 p.m. Wednesday on the highway just north of Alderman Road, according to an[...]

TAMPA, Fla. — A deadly overnight crash has shut down streets in Ybor City, Tampa police said. Two cars crashed at about 3:30 a.m. at the intersection of North 22nd Street and East Palm Avenue, according to police. A person[...]
In this article, we will provide you with answers to some frequently asked questions. Here are some facts you should know.
Continue reading
[...]

SEMINOLE, Fla. – Pinellas County deputies are investigating a deadly pedestrian crash that occurred on Seminole Boulevard. Deputies responded to the crash around 9:05 p.m. Sunday. It occurred near the Orange Blossom Lane intersection. Investigators said a 34-year-old female driver[...]

TAMPA, Fla. (WFLA) — A woman died after being pinned under a vehicle during a crash in Tampa on Saturday. According to a release from the Tampa Police Department, police responded to the crash at 9th Street North and Powhatan[...]

TAMPA, Fla. (WFLA) — A small bus and a vehicle collided Friday morning on Martin Luther King Jr. Boulevard in Tampa. The crash happened early Friday morning in the area of Martin Luther King Jr. Boulevard and Armenia Avenue. There[...]

TAMPA, Fla. (WFLA) — Authorities are investigating a crash that killed a pedestrian in Bradenton early Wednesday morning. The crash happened at about 12:15 a.m. in the 400 block of 14th Street West. The roadway was closed for the investigation[...]

A pedestrian crossing U.S. 41 in Bradenton died after being hit by a driver, Florida Highway Patrol said Wednesday in a press release. The fatal crash happened at 11:38 p.m. on Tuesday. A 27-year-old man from Bradenton was traveling south[...]