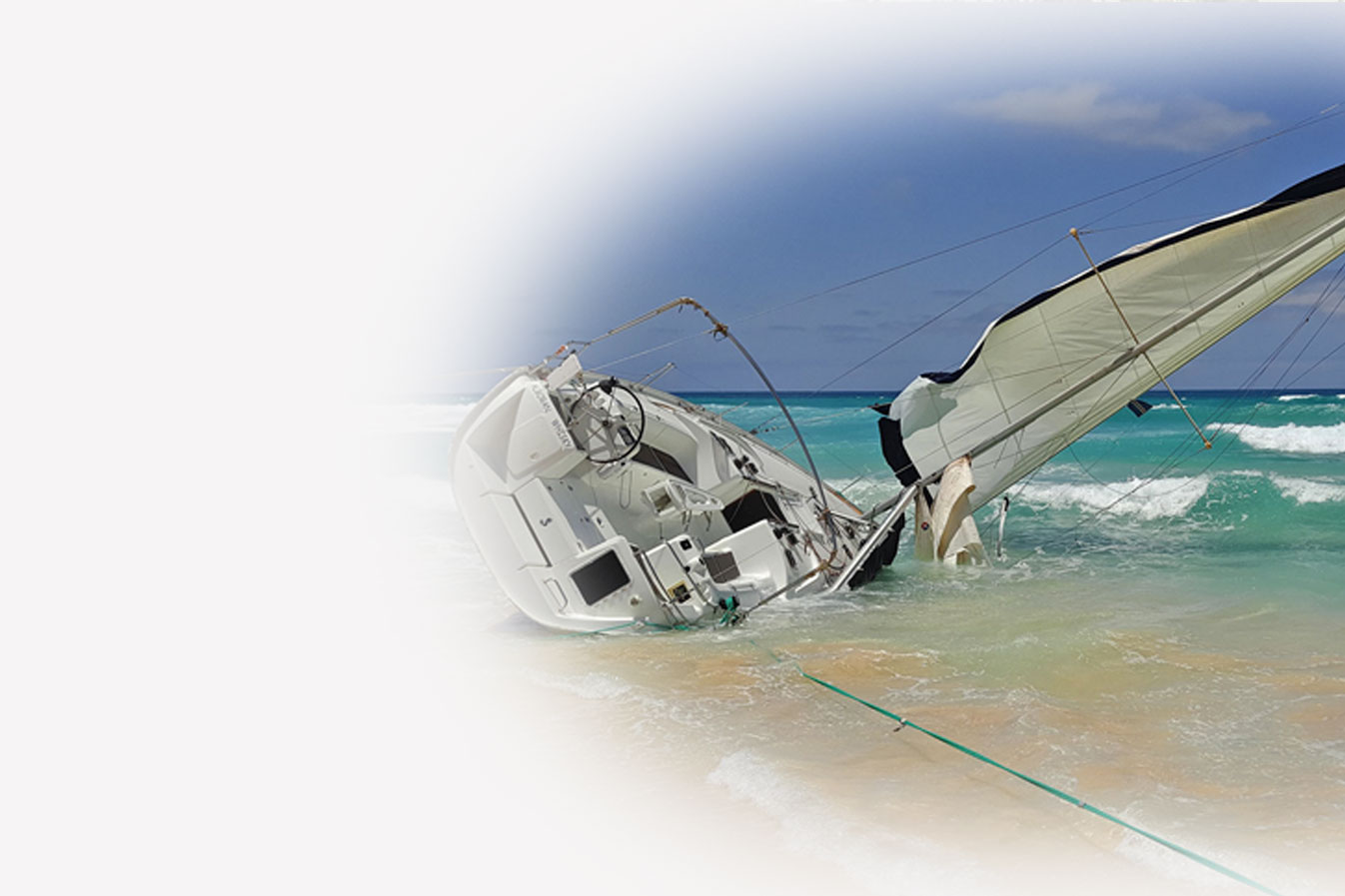 Last year 60 people lost their lives in boating accidents in Florida. And nearly another 500 people were injured and required medical care as a result of a boating accident. Florida remains the #1 State in the US for the number of registered water vessels – just over a million and growing. Florida's Fish and Wildlife Conservation Commission (FWC) estimates there are roughly an additional million unregistered vessels using Florida's waterways as well. That's a lot of boats out there!
When there are that many people on the water, accidents are bound to happen. In 2021, there were 751 boating accidents, resulting in 60 fatalities. There were an additional eleven towing water sports accidents, with one fatality.
Causes of Boating Accidents
Operator error is the leading cause of boating accident injuries. People who operate boats but lack adequate experience may maneuver them as if they are cars on water, but they actually operate very differently. The FWC issued 95,432 Boating Safety Education ID Cards in 2021, and yet, 83% of operators involved in fatal accidents had no formal boater education.
Common causes of boating accidents in 2021 include:
No proper look-out / inattention
Inexperienced boat operator
Distracted boat operator
Violating navigational rules
Excessive speed
Intoxication (drugs / alcohol)
Operating in dangerous waters
Operating in hazardous weather conditions
Inadequate boat maintenance
Defective boat or equipment failure
Types of Injuries from Boating Accidents
Boat accidents may result in the normal types of injuries expected from motor vehicle accidents, such as broken bones, concussions, spine injuries, and more. Because so many boating accidents result in people falling into the water, there is a significant risk of drowning, resulting in death or serious brain trauma, especially if they are not provided with proper safety equipment. People who have been in the water or remain in the water for a long time before being rescued may be at risk for hypothermia.
Who Can Be Held Liable for a Boating Accident?
Boat Owner
Person operating the boat you are in
Person operating the other boat
Passenger that acted negligently and caused the accident
Boat rental company
Manufacturer of the defective boat, parts, or equipment
Boat Operators' Responsibilities
Boat operators that put their passengers at risk can be found negligent and therefore responsible for any injuries and other losses their passengers sustain as a result of an accident they caused. Losses may include property damage, medical bills, lost wages, and other consequences of their actions.
However, to do this, you need to work with an accident attorney who has experience with boating accident claims.
Laws Applying to Boating Accidents
Boating accident claims can be more complex than other types of accident claims and can be subject to state and/or federal laws. Additionally, certain types of boating accidents are subject to maritime law. The laws that are applicable to your situation will depend on several factors including the type of boat involved, the body of water on which you were injured, and your relationship to the boat and boat operator, owner, or company. If you have been injured in a boating accident, you need the advice of an experienced boating accident attorney in your area. Even a highly skilled and experienced personal injury attorney, who does not have experience with boating accidents, may need to refer you to a boating accident lawyer.
Laws Against Drunk Boating
Every state has laws against operating a boat while intoxicated, and Florida is no exception. It is illegal to operate a boat or jet ski under the influence of alcohol or drugs. Florida law states that a person is considered legally impaired by alcohol if they have a blood-alcohol level (BAC) of .08% or higher. Florida boaters also must submit to sobriety tests when operating boats if they are suspected of being under the influence.
Any person found guilty of Boating Under the Influence (BUI) faces possible jail time and fines, as well as losing their driver's license and boating license.
First offense: A fine between $500 and $1,000, and/or up to 6 months in jail
Second offense: A fine between $1,000 and $2,000, and/or up to 9 months in jail
Third offense: A fine between $2,000 and $5,000, and/or up to 12 months in jail
While every state has open container laws, which dictate whether a passenger in a vehicle can drink, these same laws do not apply to passengers on a boat. In Florida, it is perfectly legal for passengers to drink on the boat. That does not mean they should or that it is safe. An intoxicated passenger can fall overboard, or they can cause a boating accident. If an intoxicated passenger caused your boating accident, they can be held liable in a civil suit, and in some cases, the boat operator may be held liable for allowing the behavior while they were in control of the boat.
If you can prove that the boat operator or boat passenger who caused your boating accident was under the influence of alcohol or drugs at the time, it will work in your favor in your civil lawsuit even if they did not face any criminal penalties.
Consult with an Attorney
If you or a loved one has been injured in an accident, then you should take the appropriate steps to ensure you receive the compensation you deserve. Contact a trusted, respectable personal injury attorney today.
For over 60 years our firm has been successfully helping people who have been injured due to someone else's carelessness. We have been nationally ranked for decades by US News and World Reports as a Tier 1 law firm, which is the highest rank that can be received. Sean McQuaid and Jonathon Douglas have dedicated their careers to continuing the firm's legacy of superior legal representation.
Remember that we never charge a fee unless we win. Call us today so that we may answer your questions, help you navigate the complexities of insurance claims, and recover the compensation that you deserve.
We work hard to make sure each and every client gets the attention that they deserve. We appreciate feedback from our clients and reviews are validation of our work.
Every 5-star review that we receive lets us know that our services were appreciated by our clients.