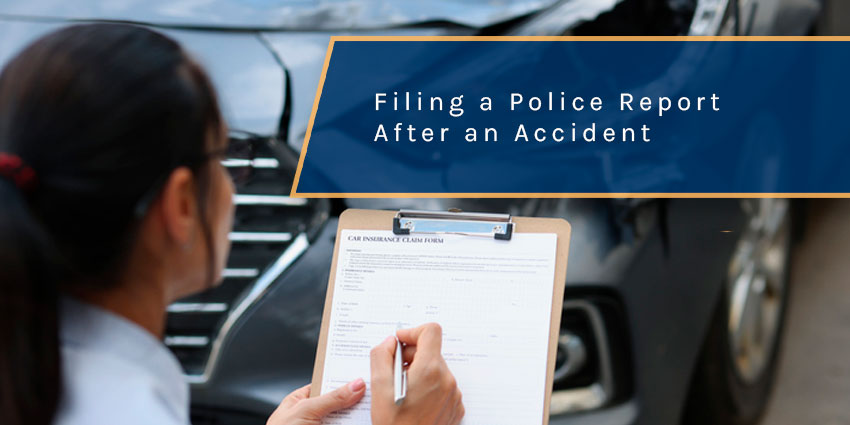 Filing a police report after a traffic accident in Riverview is essential to provide evidence for a claim and protect your legal rights and those of any loved ones involved. The following article will cover the procedures for filing and obtaining police and accident reports in Riverview.
The Importance of filing a Police Report
These reports are indispensable to support your claim later, especially if the accident involved driver impairment, considerable property damage, or personal injury that prevents you from working. Having an officer attend the scene is quintessential to ensure the rapid response of personnel needed for emergency situations will be dealt with correctly and efficiently, the attending officer will make an accurate assessment of the accident scene, gather the necessary information from the parties involved including proof of insurance and after all evidence is evaluated they will submit their report. It is equally important for you to file a report as well, not only for your insurance claim but also for the insurance provider of the other driver if you sustained injuries from their negligence.
Along with crucial accident details a police report must include:
The date, time and location
A description of the vehicles involved.
The names and addresses of the parties involved including all drivers and passengers, and the identification of the vehicle in which each was a driver or passenger
The names and addresses of witnesses
The name, badge number, and law enforcement agency of the officer investigating the accident (if any attended)
The name of the insurance companies for the drivers involved in the accident
The information contained in a police report is critical to pursue legal action later on if complications arise from any injuries sustained by you and to serve formal notice to the defendant. The report will most likely include an official statement from the investigating officer with their opinion of what caused the accident, this will not affect the final decision concerning civil liberty cases or the fault of the accident but can be valuable if the other parties insurance provider disputes your claim, in this event, defending your interests by hiring a Riverview accident lawyer will be vital to settle your case.
How to File an Accident Report in Riverview
According to the Florida Highway Safety and Motor Vehicles these are the steps to take following an accident in Riverview.
If an Officer Reported to the Accident Scene
Riverview is in the jurisdiction of the Hillsborough County Sheriff's Office, when one of their officers arrive they will assess the scene and if there are no injuries, a death has not occurred and property damage is under $500, in accordance with Fla.Stat. §316.066(1)(c), they will submit a Short-Form Crash Report or provide an Exchange-of-Information form for the drivers to self-report within 10 days of the accident. If the accident resulted in death, injuries requiring emergency medical treatment, damage exceeding $500, or the involvement of commercial vehicles then the officer, in accordance with Fla.Stat. §316.066(1)(a), will submit a Long-Form Crash Report within 10 days of completing their investigation.
If an Officer Did Not Attend the Accident Scene
All residents involved in a minor car accident are allowed by the State of Florida to self-report directly to the Florida Highway Safety and Motor Vehicles within 10 days, accidents in Riverview that happen on privately owned property or public roads that incurred damage less than $500 and without injury do not require you to notify local law enforcement, and is the legal responsibility of the parties involved to self-report either online, in person, or by mail. To self-report you will be expected to gather the same information found on the Exchange-of-Information form you would receive from the police if they were involved. However, failure to self-report within the 10 days allowed following an accident could result in criminal charges and fines if substantial property damage or injury occurred, this could also cause a suspension of your driver's license or repercussions with your insurance provider.
You can self-report online by downloading and completing this form including your signature and date then email it to SelfReportCrashes@flhsmv.gov or you can mail it to:
Florida Department of Highway Safety and Motor Vehicles
Crash Records
2900 Apalachee Parkway, MS 28
Tallahassee Florida, FL 32399
Be sure to keep a copy for your records.
If you choose to self-report in person you will need to bring your driver's license, car insurance, and the information you exchanged with the other parties to the nearest Florida Department of Highway Safety and Motor Vehicles Office located here just outside Riverview.
Self-reporting is not an option regardless of the amount of damage or if an officer did not attend the scene if the accident involved a commercial vehicle, this becomes the responsibility of that driver or owner and will require a Long-Form Report. An accident involving a bus also becomes the responsibility of the operator, owner, or lessee to file a report. It is advisable in either of these circumstances to notify your insurance provider and file a claim.
Obtaining a Police and Accident Report After a Car Accident in Riverview
Requests for a Riverview police report within the 60 day period require proof of exemption, in accordance with Fla.Stat. §316.066, a copy of your driver's license and a sworn statement, you can obtain one in person at the HCSO:
Records Section – Freddie Solomon Annex
1900 East 9th Avenue
Tampa, Florida 33605
A request online can be made through the Hillsborough County Sheriff's Office Records Request Center, to use this service you will be required to create an account and login.
You can also request a police report from the HCSO by calling (813) 247-0960
by email from the Records Custodian: rec_request@hcso.tampa.fl.us
or via US Mail at: P.O. Box 3371, Tampa, FL 33601
Can You Get a Police Report at the Scene of the Accident?
After a car accident your main concern, if you've sustained injuries, should be your need to seek immediate medical attention to prevent them from becoming worse, you can file a report later if you need to leave the scene. If you have been fortunate to avoid any apparent injuries, stay on the scene to provide the police your information and details of the accident so they can complete their investigation in a timely manner and submit an accurate report. This usually takes up to 10 days if there are no unforeseen delays, although a police report will not be available to you at the scene you can request the information to obtain one from the officer.
How Do I Obtain a Copy of the Accident Report
A copy of the accident report can be obtained through the Florida Crash Portal, the eligibility and information to request the report can be found here.
What Are the Next Steps After a Car Accident in Riverview?
Car accidents can occur when you least expect them, whether or not there was a moment of awareness or they seemed to come out of nowhere, accidents can cause heightened adrenaline and disorientation which will make it difficult to stay calm and focus on how it happened. Thorough documentation at the scene will be pivotal if remembering the specifics becomes challenging later, taking photos will provide the most information along with writing down as many details you can think of for your claim. Photograph the damage of all the vehicles involved and the surrounding area leading up to the crash documenting any abnormal road conditions, hazards and weather that contributed. Exchange contact, license and insurance information with all respective parties, if anyone witnessed the accident write down their names, phone numbers and any details they can contribute. It will be necessary for you to file an accident report before contacting an adjuster, they will require a copy of the report and the information it contains to provide crucial evidence needed to support your claim.
Waiting for claims to be settled to compensate for losses can take time after an accident and expenses can start accumulating fast especially if you have sustained injuries that prevent you from working, keeping records of your medical expenses, property damage assessments and lost wages is very important so they can be added to you claim and recovered later. Requests from adjusters for additional information to support your claim such as recordings of video from private surveillance around the accident location, witnesses cell phones, 911 transcripts and police reports from the other parties involved can be time consuming, costly and overwhelming.
Hiring a reputable Riverview car accident lawyer can alleviate the added stress and navigate these requests for you.
Contact a Riverview Car Accident Lawyer Today
To assure your best interests will be represented and receive the compensation you are due, a consultation with an accomplished Riverview Personal Injury Lawyer will provide you with confidence that your case will receive the care and the legal expertise to obtain and preserve the evidence vital to be successful.
Our unparalleled team of attorneys have the comprehensive experience dealing with complex accident cases and handling aggressive insurance companies, if the negligence of someone else has caused you financial worry from being injured in an accident, we are devoted to recovering the maximum financial compensation you deserve while minimizing your stress,