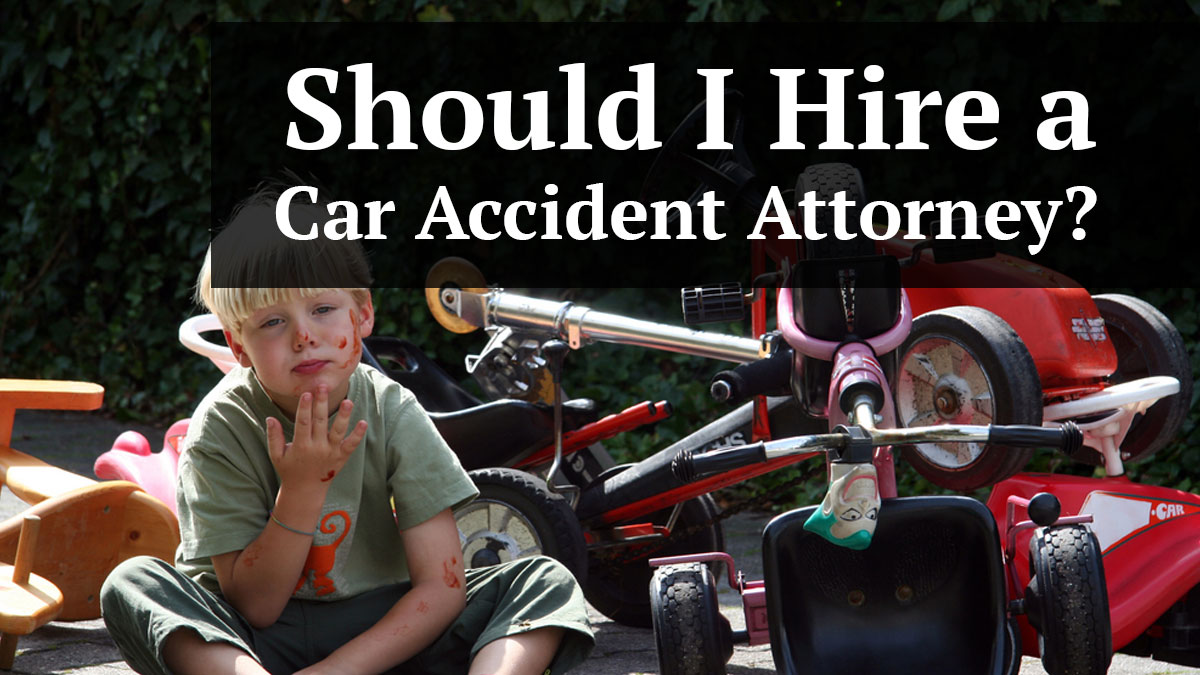 Negotiating Your Personal Injury Claim
If you have been involved in a car accident, the question ultimately is raised, "Should I hire a car accident attorney". The answer to this question is a resounding "Yes." The very basic premise behind this answer involves protecting your legal rights and the legal rights of your loved ones when you or someone you love has been involved in a car accident. This article will briefly address why it is imperative to hire a St. Petersburg Car Accident Attorney immediately after a car accident to help you prepare and negotiate your claim for damages which resulted from your car accident injuries.
Seeking and receiving medical care for your car accident injuries is one of the most important steps in your car accident claim. Once you reach the point in your treatment where your medical providers have a clear picture of your diagnosis (i.e. what your injuries are) and your prognosis (i.e. the likely course of your recovery), your claim will be ready to submit a demand to the insurance company. The demand process is the culmination of all of the medical treatment you have received caused by the car accident. Additionally, if you have lost wages or there is a loss of consortium claim, these would be included in the demand as well. The demand will include all of your damages; for example, your past medical bills, your estimated future medical bills, your past and future pain and suffering, your loss of enjoyment of life, and loss of the ability to work. There are many avenues of recovery that can be included in your car accident demand and these will all be included in your demand for damages.
Once your demand is submitted, the insurance company will evaluate your claim and more often than not, present an offer that is far less than the amount originally submitted in the demand. This is when the experience and reputation of your car accident attorney really come into play. We will negotiate for you by leveraging the strengths of your case against the weaknesses in the opposition's defense. There are many lawyers out there that leave money on the table for their clients because they don't want to or are afraid to file suit. That is not how we handle our client's cases. While you have the final say on whether to settle your case, insurance companies know that if they do not negotiate in good faith or undervalue your claim, our firm will take them to court. Our experience and reputation will give you the upper hand when we are negotiating your car accident injury claim.
Why You Should Hire a Car Accident Attorney
By hiring a St. Petersburg Car Accident Attorney, you are gaining our experience and knowledge base on how to optimize the value of your car accident injury claim. You are also gaining the reputation of a firm that has been representing clients in St. Petersburg and throughout the Tampa Bay area for over 60 years. The insurance companies know us, and they know that we will not settle for less than a case is worth. If a car accident injury claim needs to have a lawsuit filed, the insurance companies know that we will file lawsuits on behalf of our clients and take the case to trial if necessary.
Let us put our knowledge, experience, and reputation to work for you in your car accident injury claim. After a car accident, you will need to focus on your physical recovery. Hiring a St. Petersburg Car Accident Attorney to help you successfully negotiate your claim for damages is critical. If you or anyone you know has been involved in a car accident, do not wait – contact St Petersburg Personal Injury Attorneys McQuaid & Douglas for a free consultation.
Contact a Personal Injury Attorney
If you or a loved one have been injured in an accident, then you should take the proper measures to ensure you receive the compensation you deserve. Contact St. Petersburg Personal Injury Attorneys McQuaid & Douglas today and speak with an attorney. For over 60 years our firm has been successfully helping people who have been injured due to someone else's carelessness. We have been nationally ranked for decades by US News and World Reports as a Tier 1 law firm, which is the highest ranking that can be received. Sean McQuaid and Jonathon Douglas have dedicated their careers to continuing the firms legacy of superior legal representation.
Remember that we never charge a fee, unless we win. Call us today at 727-381-2300 so that we may answer your questions, help you navigate the complexities of insurance claims, and recover the compensation that you deserve.
We work hard to make sure each and every client gets the attention that they deserve. We appreciate feedback from our clients and reviews are validation of our work. Every 5-star review that we receive lets us know that our services were appreciated by our clients.
St. Petersburg Personal Injury Attorneys McQuaid & Douglas
5858 Central Ave suite a, St. Petersburg, FL (727) 381-2300
5 out of 5 based on 20 reviews
Sean McQuaid and Jonathon Douglas were voted best personal injury attorneys in Saint Petersburg, Florida for 2019.